GŎNG
Experience the highest hotel bar in Europe, bringing unparalleled elegance to the city's social scene.

Deriving its name from "dougong" - a unique structural element of interlocking wooden brackets, used in traditional Chinese architecture and which is also featured in the bar. The space is divided in to intimate chambers, with a cocktail bar, champagne bar and a swimming pool.
GŎNG
Make a reservation
GŎNG Bar is the perfect place for sunset cocktails and late-night drinks. The creative Interlocking Menu is inspired by simplicity and sustainability, with the ingredients at the heart of each concoction. Each cocktail offered on this menu is one half of a pair, connected or 'interlocked' to another by one shared ingredient.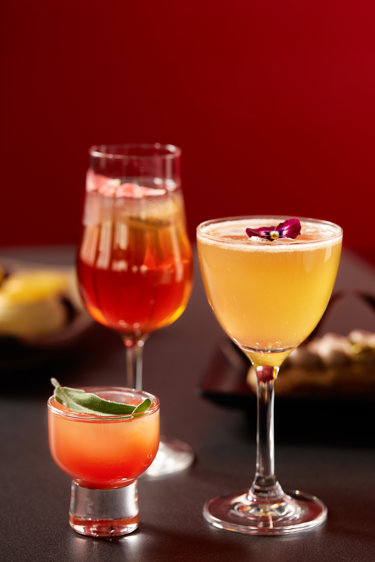 OPENING TIMES & INFORMATION
Monday to Wednesday

4pm - 11pm

Thursday - Sunday

12:00pm - 11:30pm