Connectivity
The Shard's position at London Bridge gives it unmatched transport links in all directions.
The Shard's location at London Bridge station provides excellent transport links across the capital and beyond.
A MAJOR TRANSPORT HUB
London Bridge is at the heart of the modern capital. Home to one of the world's oldest urban railway stations, the area's transport links have evolved over nearly two centuries to form the core connectivity that drives this dynamic city. Not only is it home to a national rail station – but also a major Underground station, a bus station and a river boat pier. The result is one of the capital's most connected destinations, a place that is not only easily reachable, but one that provides swift and efficient transport links to every point of the compass.
London Underground
The station sits adjacent to The Shard and The News Building, in the heart of Shard Quarter. The adjoining Underground station hosts the Northern and Jubilee Lines, providing swift and direct connections to Canary Wharf, the West End and the City, while a new bus station offers up 124 different destinations. The streets around the Quarter are also dotted with dozens of Cycle Hire stations, while pedestrian routes are equally well catered for, with the Thames Path leading directly to the South Bank, Waterloo, Westminster and beyond.
Less time spent commuting ensures Shard Quarter's working environment is fully integrated into the life of the city, with cutting-edge facilities, expansive connections and plenty of room for growth.
National Rail
London Bridge station is more hub than terminus, offering speedy connections east, west, north, south and every point of the compass, in the city and beyond.
With three major National Rail franchises operating out of it, the station delivers 55 million passengers a year into workplaces, shops, galleries and restaurants and serves some 247 direct mainline destinations. These include Horsham, Hastings, Sevenoaks, Brighton and Tunbridge Wells in Surrey, Sussex and Kent; St Albans and Bedford to the north; Gatwick and Luton airports; and the Eurostar terminus at St Pancras International – in addition to fast and direct connections to other key London termini such as Charing Cross, Waterloo East and Cannon Street.
London Bridge station has recently completed a major expansion and  refurbishment, as part of the £6.5 billion Thameslink improvement  programme, expanding its capacity to 75 million passengers a year. New spacious trains now pass through London Bridge every two to three minutes at peak times and make direct connections to stations that are as far afield as Cambridge and Peterborough.
The ultra-modern structure now contains the largest concourse of any UK railway station, with a glass roof sailing over it and a new public plaza outside. Designed by Grimshaw Architects, the station is the perfect companion to Renzo Piano's elegant and instantly familiar design for The Shard, creating a new focal point at the epicentre of this truly global city.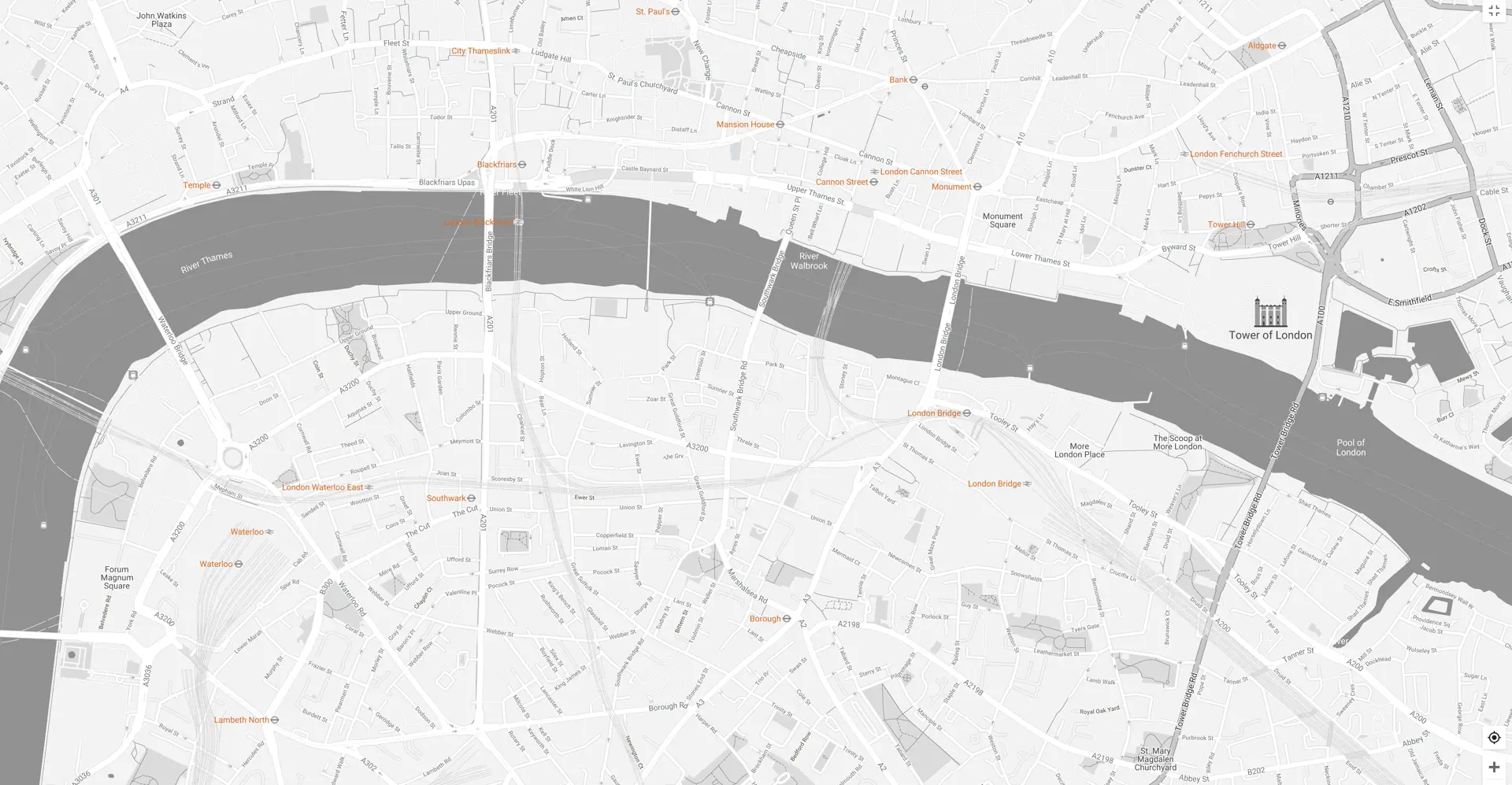 Connected
The Location
London Underground
Jubilee Line: Bond Street (9 mins) and Canary Wharf Station (6 mins)
Northern Line: Bank and Moorgate Stations (3 mins)
National Rail
Direct routes to Cambridge, Bedford and Peterborough
Direct routes to Brighton and the South
International
Gatwick Airport (30 mins) Direct line to St Pancras
International with Eurostar routes to mainland Europe