THIS SPRING AT THE SHARD
Restaurants and Bars
The anticipated arrival of spring time in London offers a noticeable exciting change of pace in the city. Cold evenings herald the beginning of longer days, warmer weather and events al fresco.
It may not be quite yet time to shed the winter warmers, but it is certainly time to look forward to what's on offer at The Shard as the seasons turn.
Aqua Shard
The introduction of aqua shard's inclusive breakfast menu continues to satisfy and excite morning diners on Level 31 of The Shard. A must for any Londoner or traveller looking to take in the sights from above. The menu offers freshly squeezed juices, pastries and tea or coffee, and a choice of one of five of aqua's most popular main courses. The menu options include the classic smoked salmon and scrambled eggs, or a substantial beetroot hash with a fried duck egg, and aqua's signature breakfast and their most popular dish, the luxurious Lobster Benedict. Aqua's breakfast menu is available Monday to Friday, 7.00 - 10.00 am, and Saturday and Sunday 9.00 -10.00am, for just £29. 
For more information go to: www.aquashard.co.uk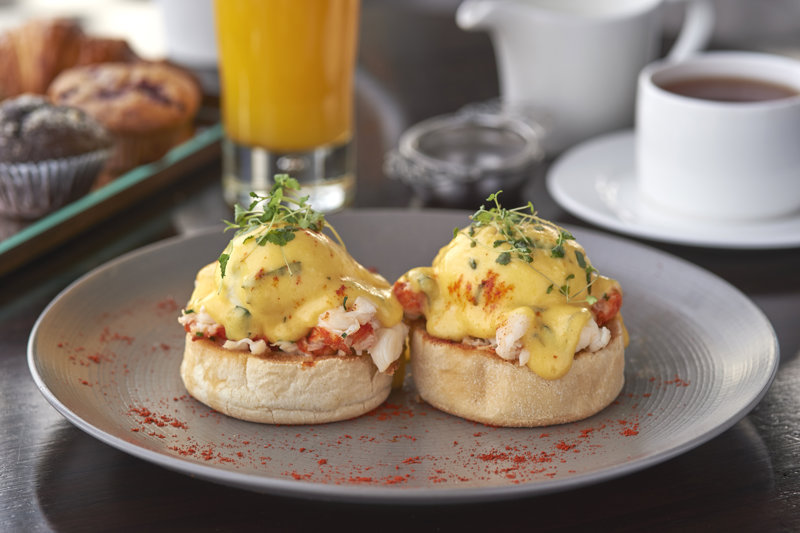 aqua's Lobster Benedict and Sunny Side Up breakfast cocktail
Oblix
Earlier this year Oblix on Level 32 launched their new American history bar menu, all of the cocktails inspired by a part of America's history, whether that be geographical, historical, political or even fictional. With an extensive cocktail menu, and each cocktail bearing its own story, the choice is vast and views below by day or by night perfectly do justice to the landmarks and lights of London below. Just remember to ask the bartenders for the story behind the concoction.
For more information go to: www.oblixrestaurant.com
TĪNG
This Easter TĪNG will be introducing their Easter themed Afternoon Tea available from the 25th - 28th March. Recently awarded Best Restaurant for Afternoon Tea in London by the Bookatable awards, TĪNG restaurant at Shangri-La Hotel, on Level 35 of The Shard allows guests to enjoy unsurpassed views of the city's stunning skyline whilst indulging in their choice of culinary treats. To make your Easter outing even more luxurious, enjoy a glass of champagne whilst taking in London's city scape. 
For more information go to: www.ting-shangri-la.com/afternoon-tea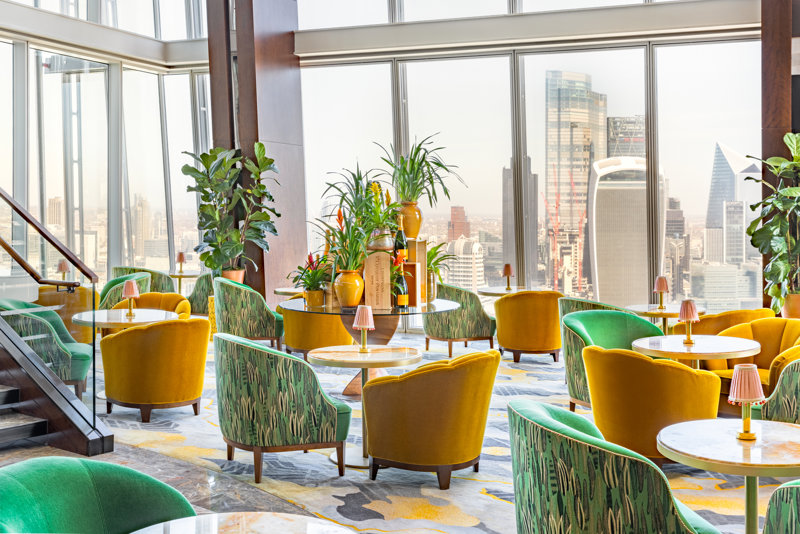 The View from The Shard
Whereas the usual Easter school holidays may call for the more traditional games such as egg hunting, from the 19 March – 10 April, The View from The Shard  will be providing the perfect setting to enjoy a larger-than-life search for the elusive globetrotter, Wally and friends.
Intrepid explorers Wally, Wenda, Woof, Wizard Whitebeard and Oldlaw will be reproduced in large-scale formats, appearing at some of the city's best loved hotspots, rooftops and landmarks along The Thames. As the only place to see 1,000 years of London's history from one vantage point, some historical characters to complicate the search have also been added for visitors to try and spot.
To book your tickets go to: www.theviewfromtheshard.com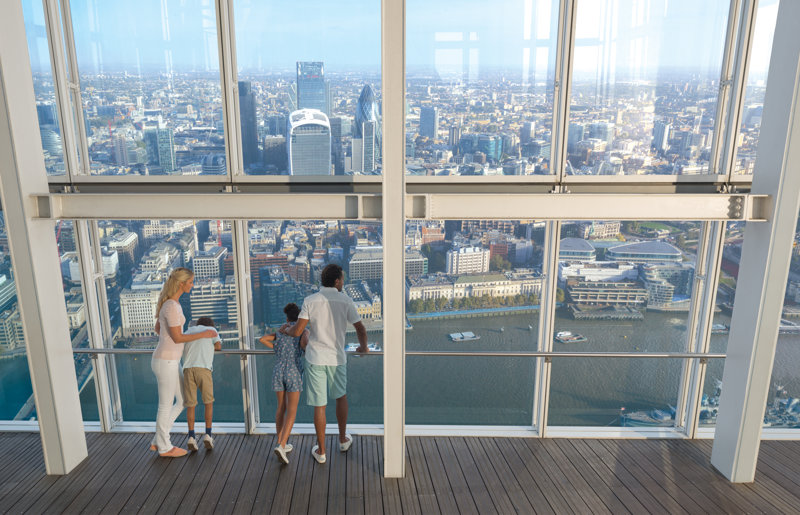 The View from The Shard