THIRD IN THE SERIES: THE CLUB CONCEPT BY JUMP STUDIOS
The Shard
Two international interior design firms Jump Studios and Pringle+Will have collaborated with The Shard to create six office interior concepts, each one designed to inspire and broaden people's perceptions on how we operate in the modern working environment.
Jump Studios are an ambitious collective of architects, designers and makers focused on challenging conventions and redefining the boundaries. Their clients include global names such as Google; Nike, M&S, The Engine Group, RedBull, Yahoo!, Saatchi & Saatchi and Bloomberg. 
Perkins+Will are a global architecture and design firm who are one of the most successful fully integrated practices in the UK and EMEA. They deliver a wide range of professional property services including large-scale urban design and planning developments, new build architecture, corporate interiors, and strategic workplace consultancy. 
First in the series, 'BOUTIQUE' was a concept developed by Jump Studios inspired by London's premium boutiques and ideal for companies who wish to convey a sense of prestige with a desire to recruit the best and the brightest. 
Second in the series, 'URBAN' by Perkins+Will presented an 'urban journey' to evoke a fully engaging experience with business innovation and positive disruption at its very core.

CLUB 
The third design concept in the series is 'CLUB' developed by Jump Studios. The Club concept revolves around the three 'C's: Community, Collaboration and Concentration.
The Concept 
This workspace concept veers away from the conventional and aspires to be more of a café culture environment. It is a space that moves away from traditional desking in order to offer a multitude of work settings, ideal for people-centric companies who strive to engender a strong sense of community by providing spaces for concentration, collaboration, contemplation and continued learning. 
Design features
The club environment demands comfortable surroundings that motivate and invite people to commune and network. Auditoriums, lounges, seating booths as meeting areas, screens or curtains to divide spaces opposed to walls, will all contribute to evoking a sense of space to collaborate.
---
"A CONVERSATION-STYLE SEATING ARRANGEMENT IS KEY FOR THE CLUB CULTURE, IT ENCOURAGES INTERACTION AND COLLABORATION WHICH FOR MOST COMPANIES IS A PRIMARY OBJECTIVE. IT GIVES STAFF A STRONG SENSE OF PURPOSE, AN OPPORTUNITY TO PROBLEM SOLVE AND WORK MORE EFFICIENTLY."
Simon Jordan
Co-founder at Jump studios
---
The break out space
The break out space open plan offices were designed with the idea that people can move around and interact freely to promote creative thinking and better problem solving. In light of its effectiveness some of the world's leading employers have adopted these design layouts with great success. However it is important to remember the concept is shown "only to be successful when a variety of other spaces exist nearby, such as a quiet side room or break out area", says Peter Lloyd, professor of design studies at The Open University. 
The combination of open plan with breakout space offers the ideal modern office configuration in order to foster productivity, learning, collaboration and camaraderie amongst employees.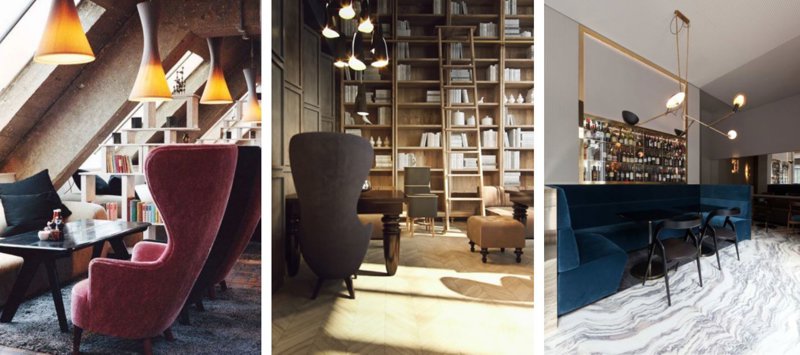 To learn more about The Shard offices or to arrange a visit, please contact:
Neil Prime, JLL +44(0)20 7399 5190 / [email protected]
Dan Gaunt, Knight Frank +44(0)20 7861 1314 / [email protected]