THE SHARD MAKES THE WORLD'S TOP 10 MOST BEAUTIFUL BUILDINGS
The Shard
What makes a building beautiful? Authenticity, character, its ability to move people, the positioning of it against its surroundings?
Philosopher Alain de Botton once described a beautiful building as one that reflects our values, and believes not only does almost every building has a character, it influences our own.
---
"THE BUILDINGS WE ADMIRE ARE ULTIMATELY THOSE WHICH REFER, WHETHER THROUGH THEIR MATERIALS, SHAPES OR COLOURS, TO SUCH LEGENDARILY POSITIVE QUALITIES AS FRIENDLINESS, KINDNESS, SUBTLETY, STRENGTH AND INTELLIGENCE"
Alain de Botton
Writer
---
Raconteur recently uncovered the world's most beautiful buildings, as voted for by over 400 readers and architects. The 1,200 votes in the survey revealed architectural treasures from far and wide. From the East to the West, remnants of ancient civilisations feature alongside modern high-rise structures including Western Europe's tallest building, The Shard. 
Take a look through the infographic below illustrating the readers' choice of the world's most beautiful buildings, and see if your favourite has made the top 10.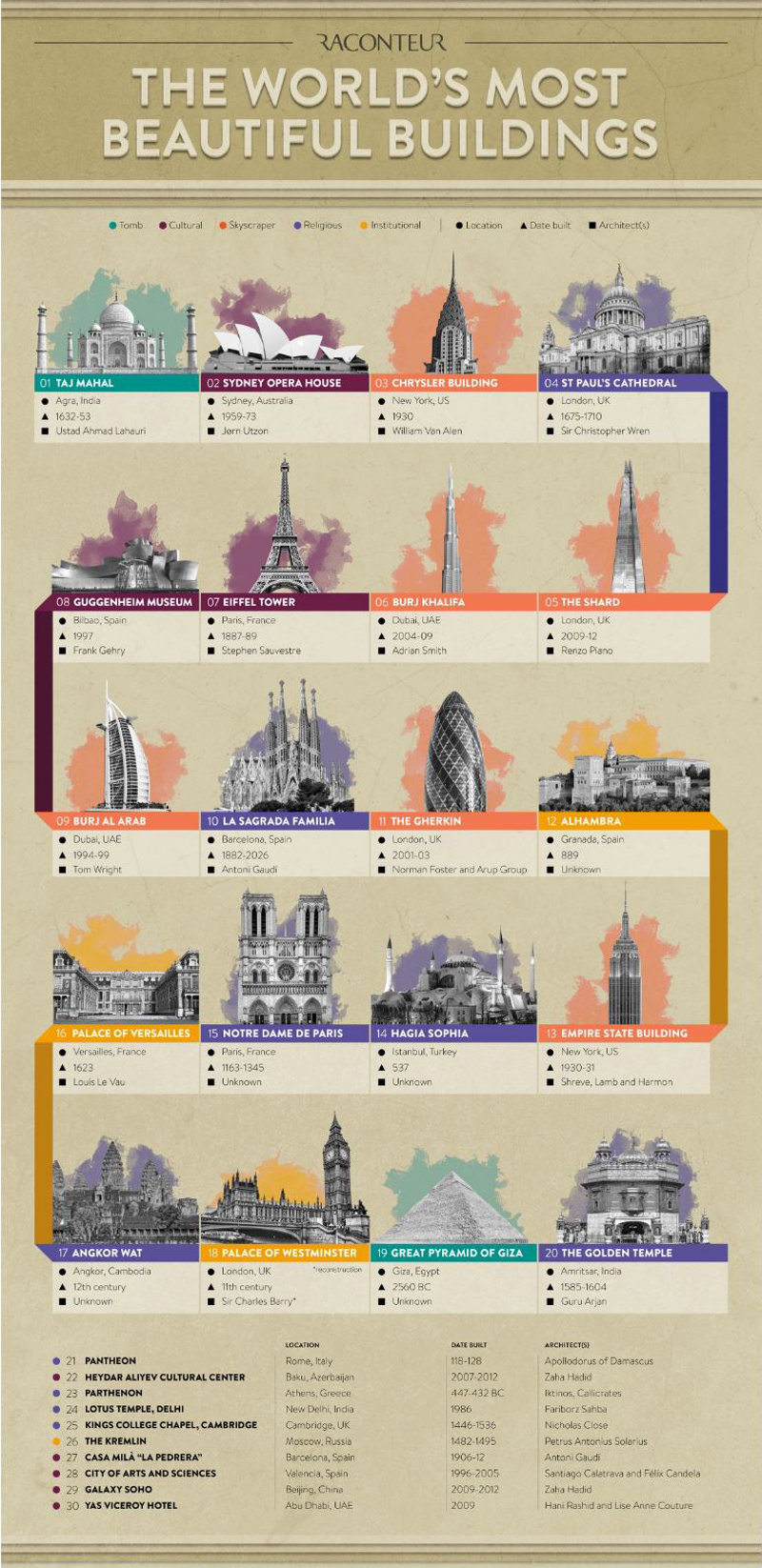 Click here to view full article.