SHANGRI-LA HOTEL CELEBRATES ITS FIFTH BIRTHDAY
Shangri-La Hotel, News
The hotel has launched five weeks of celebrations to mark its fifth birthday.
The hotel opened its doors on May 6th 2014 in London's most iconic modern building - The Shard, located in the heart of London Bridge. To mark the milestone, the hotel is launching several special offers from exclusive cocktails to an overnight package, alongside exciting social media competitions for hotel guests and enthusiasts of The Shard alike. 
Friends and followers of Shangri-La Hotel, At The Shard, London have the chance to win a variety of luxury experiences by entering any one of the hotel's five social media competitions that go live on their Instagram page throughout May. From naming cocktails to sharing photos that capture treasured memories, guests are encouraged to join in the celebrations and post on the hotel's social platforms using the hashtags #shangrilamoments and #shangrilalondon5.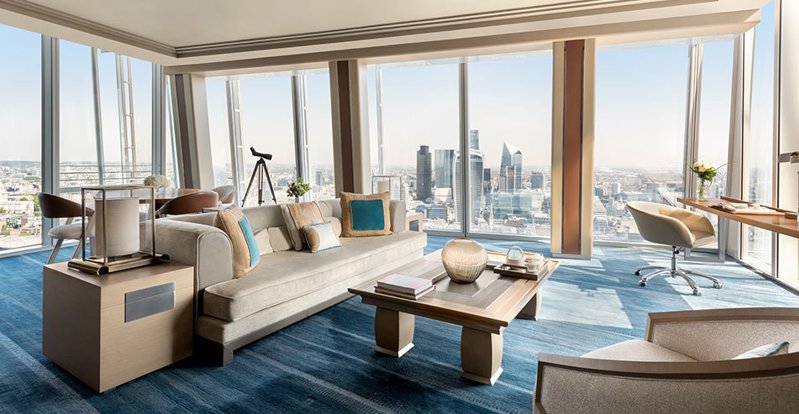 With sweeping views across London, the celebrations are set to come alive in the hotel's restaurants and bars. In TĪNG Restaurant and Lounge, guests can dine on an especially created anniversary five-course tasting menu which has been crafted using British produce such as Dorset crab, Scottish Salmon and Sussex beef.  Meanwhile the bartenders in GŌNG Bar and Bar 31 have designed a fifth anniversary themed cocktail available to order until May 31st. Those entering the first social media competition will have the opportunity to name the new Bar 31 cocktail that features five ingredients from the bar's five team members.
Guests are also invited to celebrate at Shangri-La Hotel, At The Shard, London through a spectacular overnight experience available during the month of May. The offer includes a luxurious two-night stay at London's highest hotel, the delicious five course tasting menu in TĪNG Restaurant and a bountiful breakfast 35 floors up for an exclusive price of £555 per night. For a one time only offer, guests can also upgrade their room category should they wish for a further £55. In addition, guests staying at the hotel between the 13th and 19th of May will receive a surprise fifth anniversary themed gift on turndown.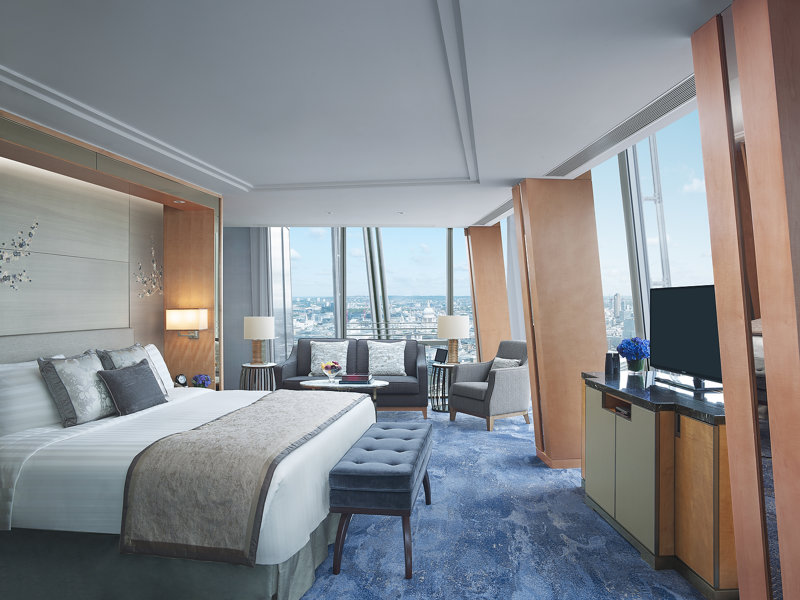 To say thank you to their guests for their patronage, Shangri-La Hotel, At The Shard has invited back to the hotel the first five guests ever to have stayed at the luxury establishment. The five guests are being treated to a complimentary night's stay, five years on to recreate the magic of their first experience when the hotel opened. 
Since its opening Shangri-La Hotel At The Shard, London has:
•    Hosted nearly half a million guests overnight 
•    Held over 70 weddings and hosted over 122,000 guests through events
•    Received nearly 10,000 deliveries of goods and services
•    Purchased over 10 million items from potatoes to pillows
•    Baked over half a million scones
•    Gifted over 11,000 foxes and teddy bears to their little guests
The hotel continues to establish itself as a leader in London's luxury hotel market and became a Forbes Five Star Hotel in February of 2019. In September 2018, Shangri-La Hotel, At The Shard, London was also awarded five red stars at the AA Hospitality Awards for its exceptional hospitality and the hotel and it's team are looking forward to many more years of success and celebration ahead. 
For further information on how guests can celebrate with the hotel, please contact the Shangri-La London Service Centre team on [email protected] or +44 (0) 207 234 8000.