SHANGRI-LA HOTEL, AT THE SHARD, LONDON HOSTS MINISTRY OF CRAB CHARITY POP-UP
Shangri-La Hotel, News
Sri Lanka's legendary restaurant Ministry of Crab, one of Asia's 50 Best Restaurants is coming to Shangri-La Hotel, At The Shard, London, for a two-day charity pop-up event this July. Chef Dharshan Munidasa will be preparing a five-course menu celebrating Sri Lankan cuisine to tantalise every crab lover in London.
The Ministry of Crab event will be hosted in the hotel's stunning Sky Lounge on level 34 on the 5th and 6th July to coincide with the ICC Cricket World Cup. Proceeds from tickets sold for the dining experience will be donated to those affected by the recent attacks in Sri Lanka.
Diners will enjoy two appetisers; a light avocado and crab salad and a delicious Sri Lankan baked crab dish which brings an original twist to a crab risotto. The main course kicks off with Chef Dharshan Munidasa's garlic chilli crab, offering a fusion of flavour where Mediterranean and Japanese food philosophies meet. This will be closely followed by his much-loved Pepper Crab ensemble made with hand crushed black pepper, red pepper corns and pepper stock to really spice up the evening! To complete the meal, a pandan leaf rice pudding served with a light and refreshing mango sorbet is served.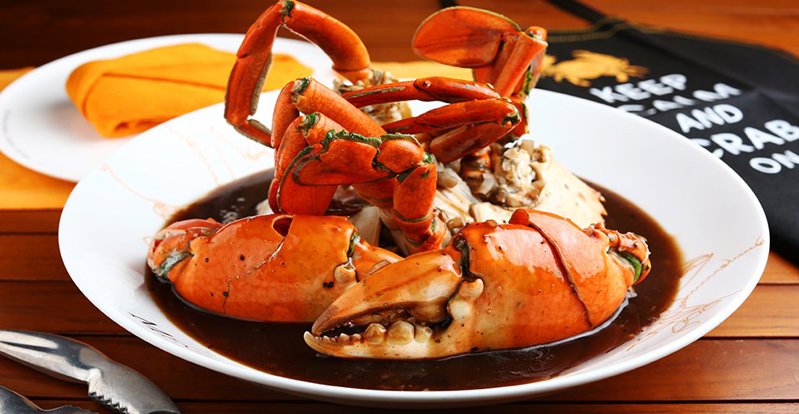 The array of creative crab is accompanied by popular Asian beers Tiger and Tsingtao as well as a selection of signature cocktails created by the hotel's bar team. In addition to taking in the sweeping views of London's most iconic landmarks, guests will have the opportunity to watch the ICC Cricket World Cup matches shown on a large screen nearby the tables. 
Proceeds from the ticket sales for the meal will be going towards supporting the victims of the Sri Lanka attacks, which occurred on Easter Sunday earlier this year. Tickets for this charity pop-up event are priced at £85 per person for the five-course meal (beverages are priced separately) and are available for dinner on Friday 5th July and lunch and dinner on Saturday 6th July. 
Dinner, Friday 5th July: First seating at 6pm, Second seating at 8pm
Lunch, Saturday 6th July: First seating at 12pm, Second seating at 2pm
Dinner, Saturday 6th July: First seating at 6pm, Second seating at 8pm
To reserve a table for the Ministry of Crab event, please contact [email protected] or call +44 (0) 207 234 8067.
Overnight experience
Guests can also book an overnight package including two tickets to the ICC Cricket World Cup match between Pakistan and Bangladesh live at Lords Cricket Ground, two tickets to the dinner for the Ministry of Crab Charity Pop Up event on the 5th July and an overnight stay for two at Shangri-La Hotel, At The Shard, London inclusive of breakfast and a guaranteed early check in. 
To book: Email [email protected] or call +44 (0) 207 234 8088 
Booking period: 4th June 2019 to 2nd July 2019 inclusive 
For stays on the night of 5th July 2019 only, to correspond with the match date.
Price start from GBP 2,685.00 based on a one-night stay for two and two tickets.
Terms and Conditions apply. Please check the Shangri-La Hotel, At The Shard, London website for further terms and booking details.