OBLIX WONDERLAND: WEIRD & WONDERFUL
The Shard
To celebrate the festive season, Oblix East, in association with Hendrick's Gin has launched Oblix Wonderland: Weird & Wonderful an immersive winter installation.
Guests to the 32nd Floor of The Shard are cordially invited to wander down the rabbit hole, high up into the sky over the festive period. Upon arrival at Oblix East, guests will be transported to a wonderland – filled will peculiar trinkets, knickknacks and more.
Oblix East Bar will be transformed into a woodland, with wizened wintery tree trunks at the centre of the room supporting a glowing canopy of white whimsical branches. Twinkling fairy lights will emerge through the foliage, adding a mystical luminosity to the bar. With guests invited to drink and dine under the sparkling leaves, Oblix East will be serving a cocktail menu of limited edition serves that draw inspiration from the weird and wonderful theme.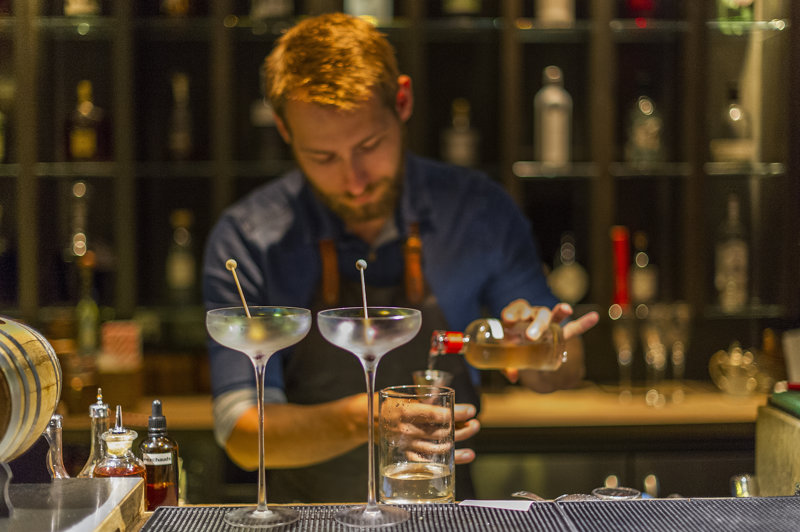 The full cocktail list includes: 
Oblix Tonix: Hendrick's Gin, tonic cordial, botanical infusion 
Tree Top Flip: Hendrick's Gin, roots rakamelo, lemon, butter toffee, egg white, soda 
Iceberg Gimlet: Hendrick's Orbium Gin, iceburg cordial, cranberry & pecan 
Winter's Park Bramble: Hendrick's Gin, lemon, coco & hazelnut orgeat, blackberry paint, basil perfume 
Rambling Rose: Hendrick's Gin, Turkish Delight, lemon, champagne 
Tini Martini: Hendrick's Orbium Gin, sake, coconut water & tonka 
A must-visit this festive season, the Oblix Wonderland: Weird & Wonderful will be live until 1st January at Oblix East: the more casual dining and bar area that overlooks Tower Bridge, The City and beyond. Find out more.