NEW YEAR'S EVE FESTIVITIES AT THE SHARD
The Shard, Shard Lights, News
Celebrate New Year's Eve at The Shard. From the festive Shard Lights display to themed parties, don't miss your opportunity to ring in 2020 at Western Europe's tallest building.
Kick off the New Year with a flying start at the ultimate New Year's party at the very top of The Shard. Complimentary cocktail in hand, gaze out over beautifully illuminated London as the party builds. The stunning views and buzzing atmosphere at the highest point in the capital will provide the ultimate mix of sophistication and glamour.
Sip on a complimentary glass of Moët & Chandon champagne as Big Ben strikes midnight. There is definitely no party like a New Year's Eve party at The View from The Shard – a once in a lifetime celebration that will live on in your memory for years to come.
For more details or to purchase tickets, visit their website.

Spend the evening with Oblix East as they serve up the New Year with an All That Glitters-themed late party. With the sparkling city sprawl providing a stunning backdrop, guests are invited to indulge in celebratory drinks and tasty canapés whilst grooving to a live soundtrack offered up by the Hot Gold Jazz Orchestra.
Taking the stage from 12:30am, DJ Tony will get 2020 underway with soulful, funk-filled beats and keep the party going with sets up until 3:00am. Tickets are priced at £250 per person.
House spirits, and select wines will be on offer at the open bar up until 3:00am, with cocktails being made available until midnight. Great Gatsby-style dress is encouraged. Purchase your ticket here.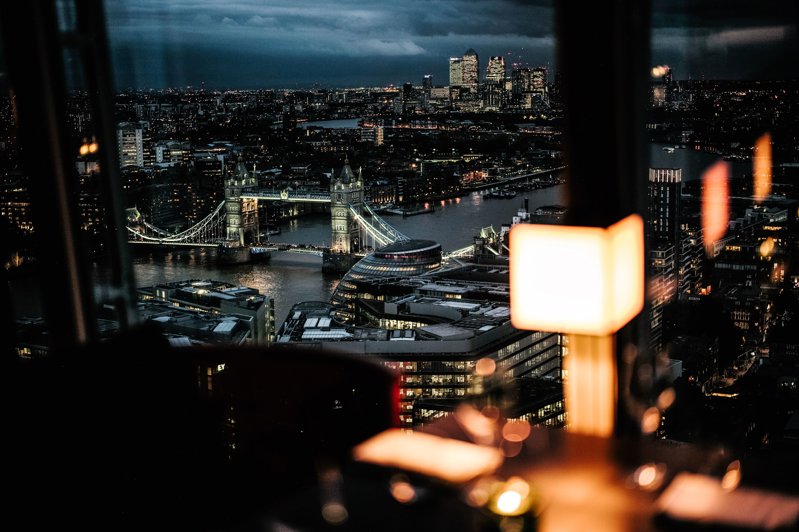 Enjoy a spectacular four-course Northern Chinese menu of sharing dishes and a glass of Champagne on arrival at Hutong, followed by a glass of Champagne to see in the new year. Seating is available between 8:30pm - 10:00pm, and the table is yours for the entire evening for £345 per guest. There will be entertainment during dinner and guests are invited to join the party on Level 31 in Aqua Shard after the midnight fireworks where a DJ will be playing until 3:30am. Alternatively, guests are welcome to stay at their table to enjoy after dinner drinks.
Tickets for their beautiful Shanghai Bar includes a glass of Champagne on arrival, a dim sum platter and entertainment from 7:00pm for £120 per guest. Last entry at 10:30pm.
All guests must be over 18 years of age. View full details here or contact their New Year's Team: [email protected].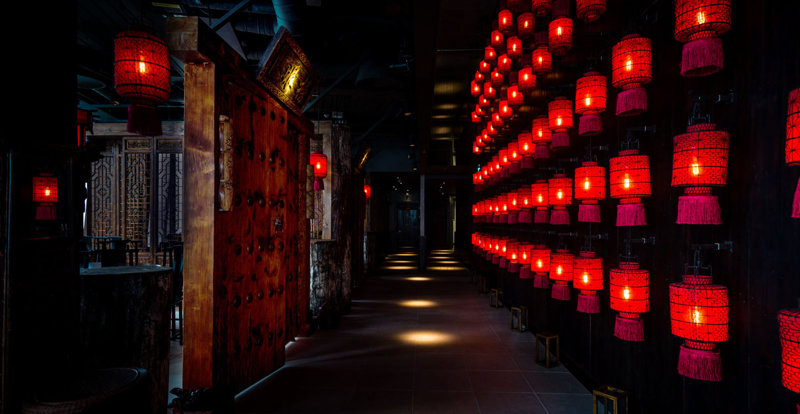 At aqua shard, enjoy a sumptuous five-course contemporary British menu and a glass of Champagne on arrival for £395 per guest or add three glasses of accompanying wines selected by their expert sommelier for £475 per guest. Seating is available between 7:30pm - 9:30pm, and the table is yours for the entire evening.
Tickets are also available for their stunning, triple height atrium bar. Book a guaranteed table, a half bottle of Champagne, canapés and entertainment for £295 per guest or individual tickets for £190. Last entry is at 10:30pm.
The glamorous harmony band, The Spinettes will play in the atrium between 9:00pm and midnight. Enjoy the spectacular countdown and fireworks, then dance while their DJ plays until 3:30am.
All guests must be over 18 years of age. View full details here or contact their New Year's Team: [email protected].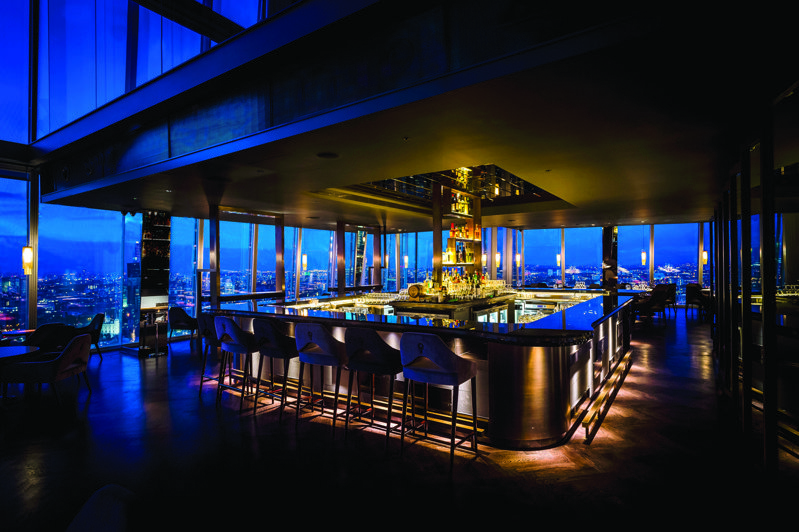 Celebrate the end of 2019 with Shangri-La, At The Shard, London at their Early New Year's Eve celebration in REN Room on Level 34, including a four-course menu with wine pairings for £178 per guest.
On Level 35, enjoy a First Class New Year's Eve at TĪNG Restaurant. Dress to impress, pack your bags and buckle your seats as they take you back in time to the glamorous 1950's on the flight of your life. The six-course menu including wine pairings and entertainment is £548 per guest.
Party like it's 1977 at GŌNG Bar's Studio 52 New Year's Eve event. Dress in glamour and dance like nobody's watching to disco tunes at London's highest hotel. Standing tickets are available from £180 per person including a glass of Champagne and canapés. Tables are priced from £700 depending on the view and party size.
For further details or to make a booking, contact their special events team at +44 (0)20 7234 8000 or [email protected].

#SHARDLIGHTS
Counting down to a unique display when the clock strikes midnight on New Year's Eve, Shard Lights will illuminate the London skyline from Monday 2nd December. Take a moment to look up and enjoy Western Europe's highest light show with an array of gradients, patterns and sparkles. If you capture the display, make sure you share online with #ShardLights.