NATIONAL BREAKFAST WEEK AT AQUA SHARD
The Shard, Restaurants and Bars
"Never work before breakfast. If you have to work before breakfast, get your breakfast first." Wise words by Josh Billings, and certainly a fitting quote for National Breakfast Week.
Breakfast is the most important meal of the day, even those who choose to ignore this know in their hearts it's a fact and a meal that should not be skipped. We know that the right breakfast foods can boost concentration, give you strength, and also help you lose or maintain a healthy weight. But have you considered the joys of starting your day by having a scrumptious breakfast whilst taking in the stunning views over the Capital? If you haven't then now is the time, as in honour of National Breakfast Week (24th-30th January) aqua shard has introduced an inclusive breakfast menu available Monday – Friday 7.30 -10.00am, and Saturday and Sunday 9.00 -10.00am, for just £29. 
The menu offers freshly squeezed juices, pastries and tea or coffee, and then a choice of one of five of aqua's most popular main courses. From the luxurious Lobster Benedict, to classic smoked salmon and scrambled eggs or a substantial beetroot hash with a fried duck egg. Click here to see the full menu.
To book your breakfast now, click here.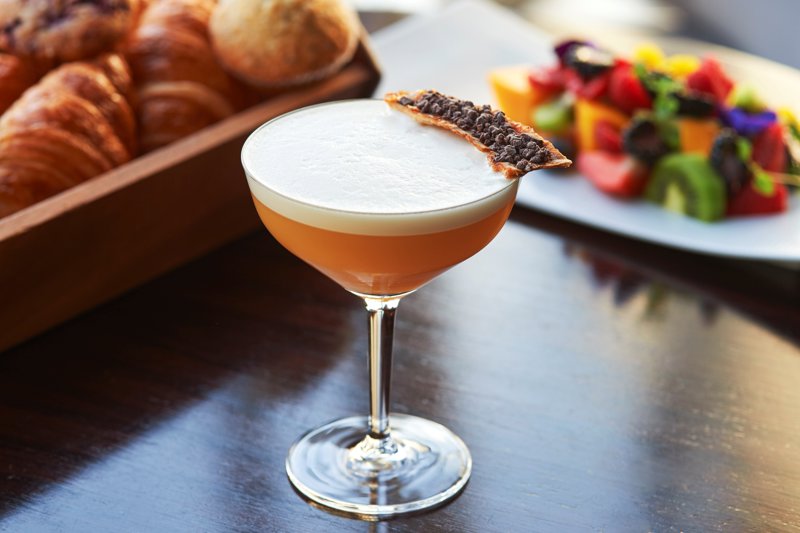 For those of you who like to start the day as you mean to go on, new Bar Manager Luca Missaglia has also created three new innovative cocktails to enjoy celebrating National Breakfast Week. 
'Bergamont and Banana Martini' (pictured left) is a frothy, fun mix of Earl Grey infused vodka, Crème De Banane and egg white garnished with a dehydrated banana and chocolate chips, 'Sunny Side Up' (pictured right) is a cheeky combination of Mount Gay rum, custard cream, Grand Marnier and lemon juice, garnished with a fried egg on toast, and 'Rise and Shine' is a refreshing long drink blending Tanqueray Ten, Limoncello and citrus marmalade.
Enjoy #nationalbreakfastweek 
For more information on exceptional dining experiences with dramatic views across London, click here to view The Shard's six choices of restaurants and bars.