MEET SUSAN MAY, GLOBAL ARTISTIC DIRECTOR OF WHITE CUBE
Meet the Locals, News
"Go to as many shows and museums as you can, the more you absorb, the more your taste will develop. You must always buy what you want to live with, it might turn out to be a good investment," says Susan May, Global Artistic Director of White Cube.
When we met Susan back in June she was squeezing in a day at its Bermondsey gallery between visiting the Basel Art Fair in Switzerland and jetting off to join Tracey Emin for a weekend opening in Ibiza.
Life is very different from when, as a young art school graduate, she visited an art showroom in London's West End.
"There was this very snooty person on the front desk, and it was intimidating," she says.
Now, in a powerful position herself, she is determined that visitors to White Cube's three galleries (two in London, one in Hong Kong), will not have the same experience. This is a challenge, given its formidable reputation as an art world maverick. Founder Jay Jopling opened the first gallery in 1993 on London's Duke Street and broke art world rules by permitting artists to exhibit once and once only. It was a winning formula, and was instrumental in the careers of YBAs (Young British Artists) including Emin, Damien Hirst, and Jake and Dinos Chapman. It was also responsible for an art world record, when Hirst's diamond encrusted skull, For the Love of God, reportedly sold for £50 million.
With such a reputation, it is understandable that the first time art buyer - doesn't know much about art, but knows what they like - might hesitate to cross the threshold of White Cube Bermondsey, the largest of the three galleries which opened on Bermondsey Street in 2011.
While May's thick-rimmed glasses and understated chic are subtle indicators of her membership of the art set, she is the antithesis of 'snooty', and is reassuring on the point of fledgling collectors: it turns out that 'knowing what you like' is a pretty solid starting point.
White Cube's price points are accordingly democratic. White Cube Editions, a series of limited edition prints by artists such as Gilbert and George, can be snapped up for as little as £300. At the other end of the spectrum, are the works displayed in the gallery's four private viewing rooms, where the price tags can run into the millions. At the moment, one of these is filled with Warp Cloud, an installation by Mexican artist Damián Ortega, where curtains of suspended plaster balls create mesmerising 3D illusions.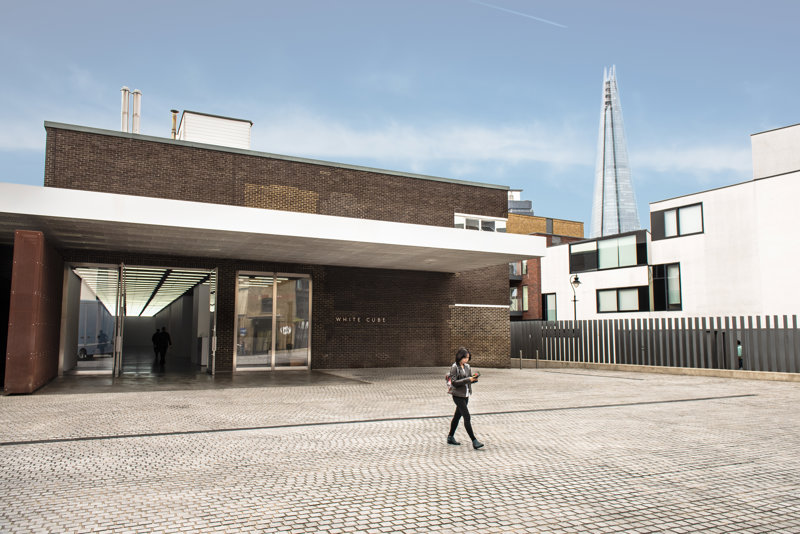 White Cube Bermondsey blurs the line between public art galleries, such as Tate Modern, and commercial galleries that are run for-profit. Though it is firmly the latter, it is free to visit and welcomes the general public. May is delighted to see a group of overseas students drop in to view Machines do not make us into Machines, an exhibition by Sarah Morris that features a huge site-specific painting that dominates an entire (purpose-built) room with its bold soaring colours.
White Cube's decision to operate as an inclusive gallery makes strong commercial sense, allowing institutional and museum buyers to gauge how the general public react to pieces. It is also an effective marketing tool to raise the profile of the artwork. The recent Emin exhibition, for example, had over 70,000 visitors in nine weeks.
---
"WE WORK FOR THE ARTISTS, IT'S A WAY OF GETTING WORK IN FRONT OF THE WIDEST AUDIENCE. THE MORE PEOPLE SEE IT, THE MORE PEOPLE ARE LIKELY TO BUY INTO IT."
Susan May
Global Artistic Director, White Cube
---
White Cube Bermondsey is a functional looking building, that owes more to its former role as a Radio Times warehouse than to the glass fronted storefronts of other commercial galleries in the capital. Its stark white walls and polished concrete floors offer a sharp, yet calming, contrast to the brown-bricked, former sugar houses and tanneries that line its Bermondsey Street location. It is May's job to decide which artists will feature here (as well as White Cube's other locations). Her role also includes scouting new artists and overseeing opening events, not to mention studio visits to the fifty-plus artists on White Cube's roster.
That she happily lives and breathes art, certainly helps May bear such a busy schedule. The house she shares with her art curator husband is crammed with exhibition catalogues and work by names such as Antony Gormley and Patrick Caulfield. Her first ever purchase, a print by Bridget Riley, for which she saved, also takes pride of place – "It probably is worth something now, but I would never part with it," she says, proving her earlier point.
May's job requires not only an understanding of art, but of the artists themselves, something she acquired from starting out as a painter at the same time as YBAs.
---
"I HAD AN EPIPHANY THAT MY SKILLS LAY ELSEWHERE, BUT IT GAVE ME EMPATHY FOR ARTISTS. THEY START WITH A BLANK CANVAS AND THEY'RE ON THEIR OWN."
Susan May
Global Artistic Director, White Cube
---
As for dealing with the peccadillos and quirks of such a creative group, May is sanguine.
"There's never a dull moment. Artists are the reason most of us get up in the morning. They're creating history and you are there at the beginning. Can you imagine going to Picasso's studio when he was painting Les Demoiselles d'Avignon?"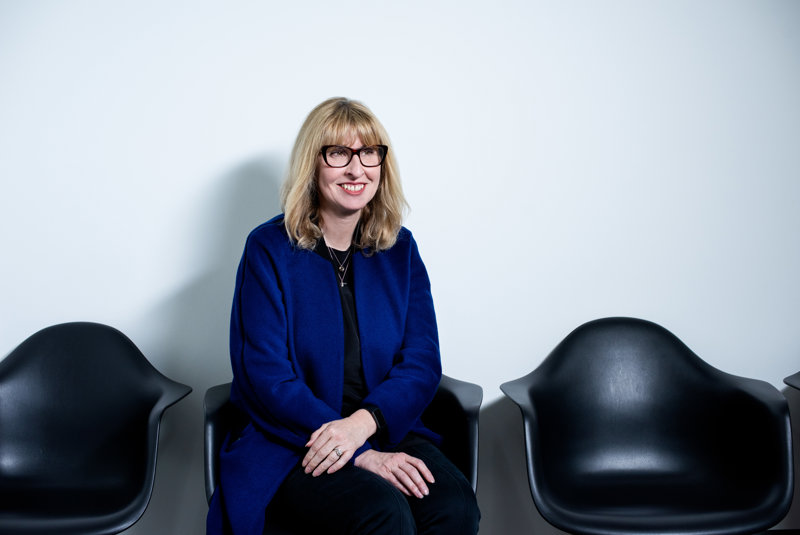 EXPLORE THE NEIGHBOURHOOD - MAY'S GUIDE
Pizarro Restaurant Bermondsey, 194 Bermondsey Street, SE1 3TQ
A few doors along from the White Cube, it has a sherry bar and communal tables for Spanish tapas and mains. The owner José is a great friend. He caters our events and the artists love him.

Pique-Nique, Tanner Street Park, SE1 3LD
This is a tiny French restaurant in what looks like a former park hut. It's a very small menu, but really top-notch food from the same people that run Casse-Croûte on Bermondsey Street. 

Tin Lid, 142 Bermondsey Street, Bermondsey, SE1 3GS
A gift shop right next door to White Cube specialising in quirky presents for children, and womenswear from independent designers. We have several staff members and it's useful for presents.


Visit White Cube at 144-152 Bermondsey Street, London, SE1 3TQ
Website: whitecube.com
Twitter: @_WhiteCube
Instagram: @whitecube