Meet Nahar Khalisadar, Lead Clinical Nurse Specialist
Meet the Occupiers, HCA, News
As The Shard lights turn pink for Breast Cancer Awareness month, Nahar Khalisadar, Lead Clinical Nurse Specialist at London Bridge Hospital, part of HCA Healthcare UK, describes her valuable role in supporting breast cancer patients.
"We're here to help and support you in any way we can." says Nahar Khalisadar.
Clinical Nurse Specialists (CNS) are senior nurses who have expert knowledge of a particular type of cancer. They offer specialist advice and support to patients and their families, no matter what part of the cancer pathway they are on. Nahar is a Lead CNS at London Bridge Hospital, part of HCA Healthcare UK, which has a diagnostic and outpatient centre located on the 4th, 5th and 6th floors of The Shard.
 "As a Breast Cancer Clinical Nurse Specialist, my role is to support patients and their families, right from diagnosis, through treatment and on to long-term follow-up care.
"Being diagnosed with cancer can be overwhelming and there is a lot of clinical information to take in and understand in a short space of time, whilst also facing the prospect of imminent treatment and the effect this may have on you and your loved ones.
"Our role as Clinical Nurse Specialists is to help navigate each individual through this experience and truly understand their needs both clinically and emotionally. As cancer specialists, we are able to help patients understand their diagnosis and treatment plan, as well as getting to know them individually so that we can represent their needs with the wider clinical team."
As a child, Nahar always knew she wanted to be a nurse.
"When I was young, I loved the long gowns, cute hats and smart aprons," she says.  
Over two decades later, being a nurse means so much more to Nahar and her level of dedication is clear. This is reflected on the badge pinned to her uniform that reads HCA Excellence in Nursing Award for the 'Most Compassionate Nurse' – awarded by colleagues at London Bridge Hospital.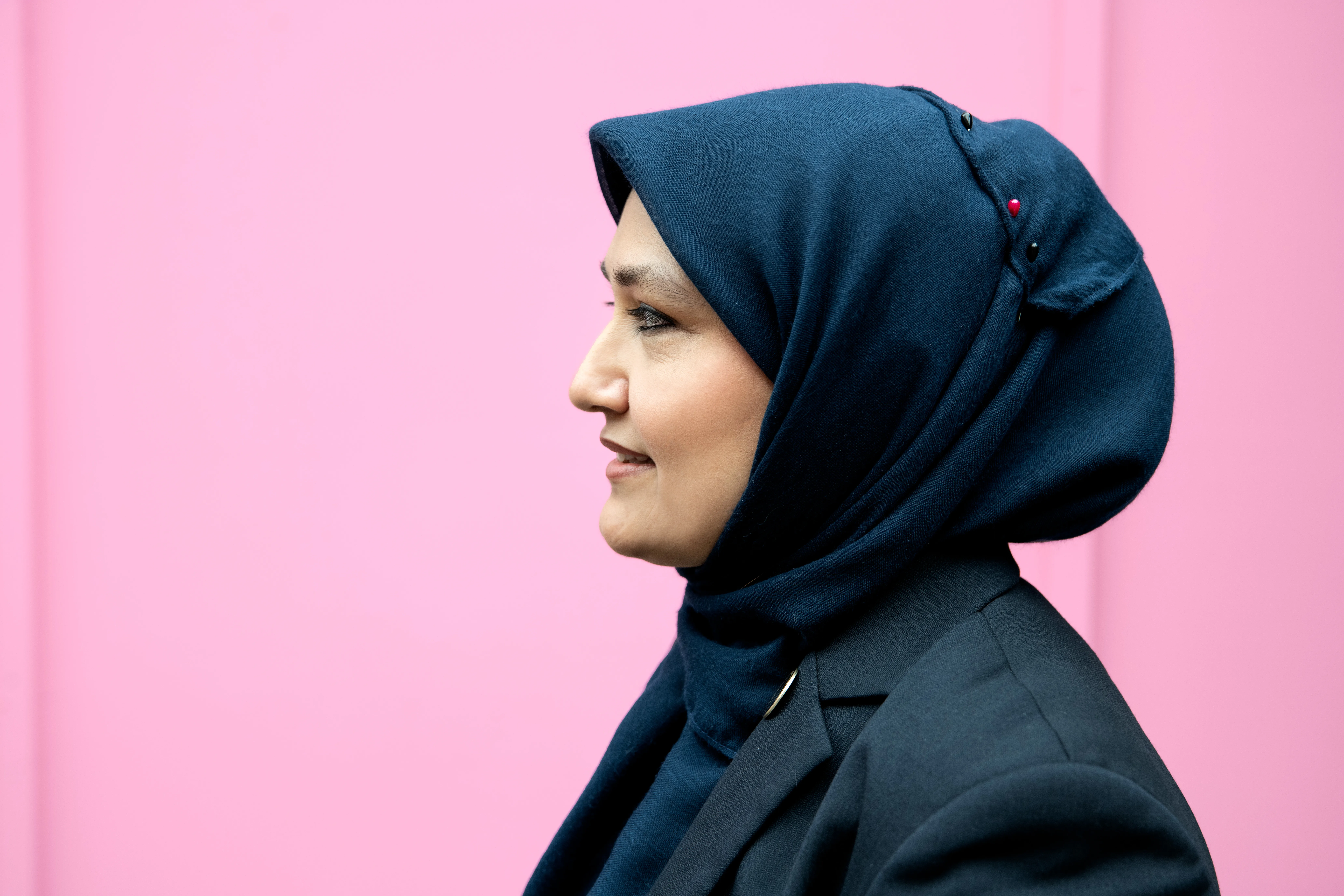 Nahar was first drawn to breast cancer care while working at St Bartholomew's Hospital as a staff nurse. She was inspired by the strength of the cancer nursing team and their ability to stay resilient and support their patients. This inspired Nahar to pursue cancer nursing and she has since gained the experience and professional development to become a Lead CNS in breast cancer.
"The role of a Clinical Nurse Specialist means having expert clinical knowledge in a chosen type of cancer, so that you can work very closely with consultant colleagues and provide expert clinical advice and guidance to patients and their loved ones.
"At London Bridge Hospital we do this as part of a multidisciplinary team, which is a team of cancer specialists including consultants, nurses and other medical professionals, who come together to contribute to a patient's treatment and care plan.
---
"WE ARE IN A VERY PRIVILEGED POSITION BECAUSE WE HAVE THE TIME TO GET TO KNOW EACH PATIENT AND BUILD A RELATIONSHIP.
Nahar Khalisadar
Lead Clinical Nurse Specialist, London Bridge Hospital
---
"The other part of the role is supporting patients with the physical and emotional impact of a cancer diagnosis. This might involve coordinating care with other specialist services such as physiotherapy or dietetics; sign-posting to reliable sources of information or well-being groups; or it may even mean coordinating emotional, psychological or spiritual care services.
"No two people are the same, so we make sure that each person has an individual care plan that is tailored to them in every possible way. We also support the loved ones of patients. We know the huge impact cancer has on the whole family. Often people with cancer may be worried about their partners, children or other loved ones, so it's really important to us to be able to guide and support family members too."
Nahar is extremely passionate about this part of her role as a nurse. Although at times this can be personally challenging, it is something she feels very privileged to be able to provide.
"We are in a very privileged position because we have the time to get to know each patient and build a relationship. This means we get to know them on a personal level – including family milestones, like their children's first day of school or big anniversaries – as well as helping them through the clinical aspect of their cancer experience.
"Sometimes this can be emotional for us as nurses, but as a team we support each other. Although we have a huge amount of empathy and insight, our role is to be there as a guide and support. I feel really fortunate that I am able to help so many people through their cancer experience and continue to see them in long-term follow-up after their treatment has ended."
---
"AT HCA UK AT THE SHARD, WE OFFER A RAPID ONE STOP BREAST CLINIC, WHERE WE CAN DO ANY EXAMINATIONS AND TESTS IN ONE APPOINTMENT, AND PROVIDE ALL INITIAL RESULTS ON THE SAME DAY."
Nahar Khalisadar
Lead Clinical Nurse Specialist, London Bridge Hospital
---
We asked Nahar what her advice would be to anyone experiencing symptoms of breast cancer or to someone who has been recently diagnosed.
"Experiencing symptoms of breast cancer is a worrying time and although many symptoms will turn out to be nothing to worry about, finding breast cancer at an early stage can significantly increase successful treatment outcomes.
"It is vital that you do not ignore any symptoms and get them checked by your GP or a breast specialist. At HCA UK at The Shard, we offer a rapid One Stop Breast Clinic, where we can do any examinations and tests in one appointment, and provide all initial results on the same day.
"If you are diagnosed with breast cancer, my biggest piece of advice is don't do too much research online and if you do, make sure you stick to trusted information providers. Information on the internet can be quite daunting and not all information is necessarily reliable, up to date or even applicable to your personal situation.
"Your clinical team can help you to understand your individual diagnosis and recommend the best treatment options. If there is anything you don't understand or you would like more information on, always ask. We're here to help and want to be able to support you in any way we can."
---
"DON'T DO IT FOR A JOB, DO IT FOR PASSION."
Nahar Khalisadar
Lead Clinical Nurse Specialist, London Bridge Hospital
---
Even when not at work Nahar is passionate about finding new ways to prevent, diagnose and treat cancer, as well as improving the lives of those impacted. She leads a support group for patients called the London Bridge Hospital Pink Buddies and recently did a 5k run to raise funds for Cancer Research UK.
When we asked what advice she would give to any aspiring nurses Nahar simply says "Don't do it for a job, do it for passion." It is very clear just how passionate Nahar is in her role as a Clinical Nurse Specialist.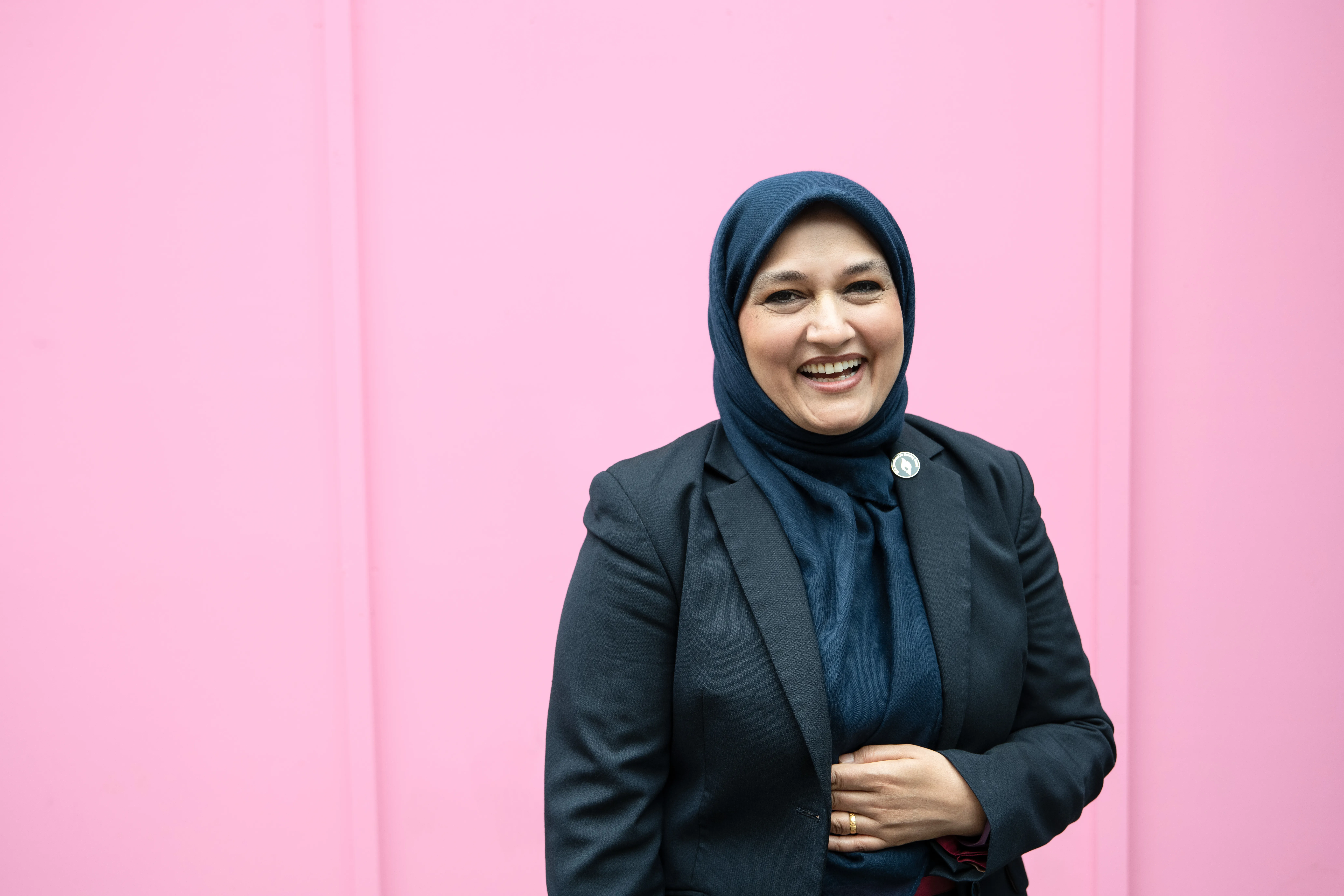 BREAST CANCER AWARENESS MONTH - NAHAR'S ADVICE
Remember – Men get breast cancer too and whilst it is much more common in women, men should be breast aware too!
Being breast aware means getting to know what is normal for you. You will then be more confident about noticing an unusual change that wasn't there before.
Use your hands to feel and your eyes to look for any changes. Doing this in front of a mirror may help, you should also check your armpits and your chest right up to your collarbone.
Check your breasts regularly to be familiar with how they look and feel, some people do this while in the shower or set a reminder to check at a specific time. It really doesn't matter when or where you check your breasts, just make sure you are checking them regularly – at least once a month.
Symptoms can include:
Change in size and shape of one or both breasts
A lump or pain in the breast or under the arm
Discharge from the nipple
Skin dimpling or crusting around the nipple
Change in the look or feel of the skin on the breast
Your nipple may look inverted (turned in) or an area in your breast may appear to be indented
If you experience any symptoms visit a GP who will assess your symptoms and if necessary refer you to a One-Stop Breast Clinic.
Always attend your routine breast screening appointments. This increases the chances of finding cancer at its earliest and most treatable stage. If you are over 40 years old you can book a screening mammogram at London Bridge Hospital.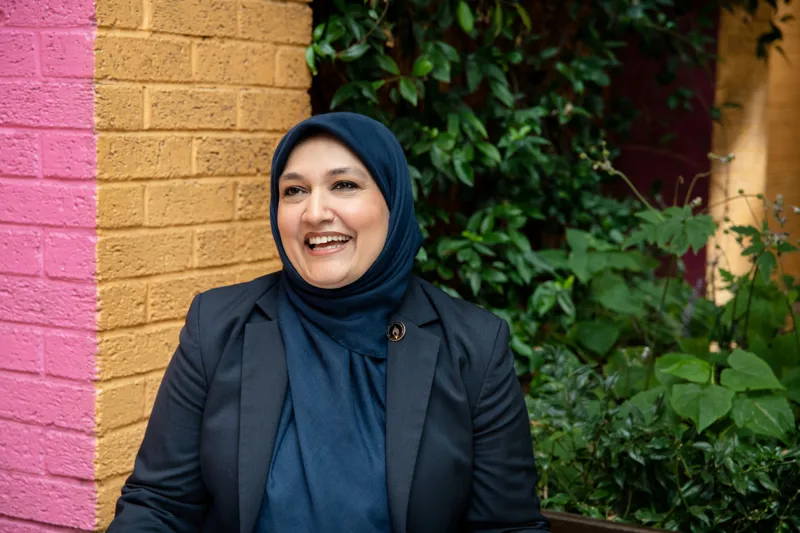 EXPLORE THE NEIGHBOURHOOD, KHALISADAR'S GUIDE
Absolutely Starving, grocery and delicatessen, 51 Tooley Street, SE1
A huge New York-style Deli that sells cakes, sandwiches and coffee. I go for the salad bar. It's a regular spot to grab a quick lunch.
Pure Gym London Borough, 13-16, Empire Square West, Long Lane, 4NA
We advise our patients to stay healthy, so I practice what I preach and fit in a workout around my work.
The River Thames
I love water and walking down to the river destresses me. There are easy days and hard days at work and it's a nice place to reflect.
HCA Healthcare UK has an outpatients and diagnostics and treatment centre at The Shard, 32 St Thomas St, London SE1 9BS