Meet Andrew Donaldson, Head of Security
Meet the Occupiers, News
Keeping people safe is one of the things that gets Andrew Donaldson out of bed, another is an early morning call from his team at The Shard telling him that an 'urban explorer' is scaling the building.
A career in police and government security means he has dealt with a lot more than amateur stuntmen, and there is a well-rehearsed response to keep the public and the climber safe. It's the impact on others that bothers him.
"The trespassers don't think about other people: emergency services that could be elsewhere, interruption to access roads to our two local hospitals, disrupting London Bridge railway station, commuters and tourists that can't travel," he says.
Then there are the subsequent court cases – in 2020, the High Court of Justice issued an injunction prohibiting people from trespassing at The Shard. It was a landmark moment for public safety.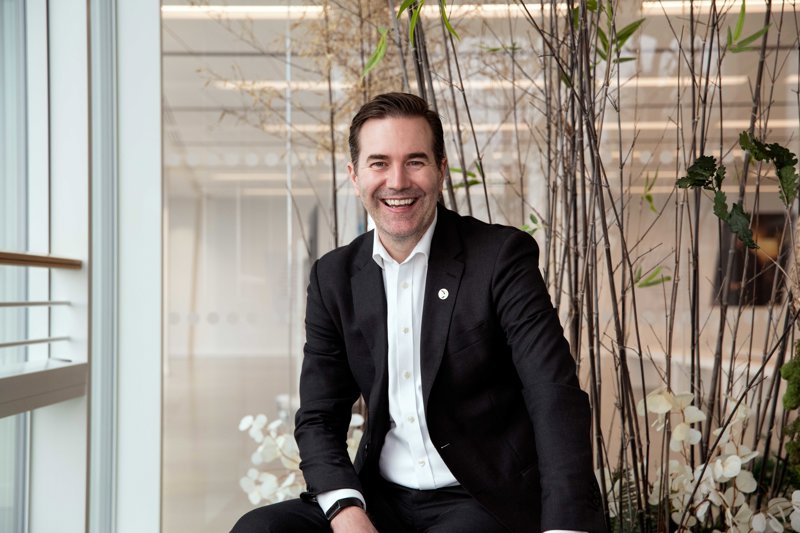 Aftermath is something Donaldson is used to, dealing with having worked for the UK Government dealing with counter-terrorism at home and abroad.
His journey to guard one of the most iconic buildings in the world started with a less malicious threat. As a student, he worked at his local zoo looking after animals, including two lions – Duke (a pussy cat who liked his ear scratched through the fence) and Tina (who viewed you as a walking sirloin steak).
However, a research placement with the police as part of his dissertation for a Behavioural Sciences degree led him out of the lion enclosure and into the lion's den.
In an effort worthy of a Netflix crime-special montage, he meticulously pulled together data relating to the geographical conduct of serial criminals relating to a live investigation. Years later, his research contributed to the perpetrator's conviction, who happened to be a minor television celebrity.
Ironically it was a potential security breach whilst completing this research that influenced his career. A piece of intelligence intended for Special Branch landed on his desk. When he went to redeliver it, he was inspired by what he discovered.
Without going into too much sensitive detail, he worked his way up through the police and then spent several years in international counter-terrorism with the government. He is well regarded in the industry and is one of just 260 Chartered Security Professionals in the world (and one of the only four to receive an admission certificate from HRH The Princess Royal).
---
"AFTER THE ROYAL PALACES, IT'S PROBABLY THE MOST RECOGNISABLE SITE IN LONDON"
Andrew Donaldson
Head of Security, The Shard, Real Estate Management (UK) Ltd
---
He was working in the private sector when he got the call about a job at The Shard.
"After the royal palaces, it's probably the most recognisable site in London," he says, "It's a privilege –how could I say no?"
Just months into his new job the world was hit by an unprecedented attack, the Covid-19 pandemic. Donaldson's expertise in contingency planning meant that, unlike some other businesses, The Shard team was supported and well prepared from the moment the first murmurs emerged in China.
Now the building is back at near full capacity, it is business as usual for Donaldson, protecting the building's occupants from threats, from protestors to terrorism.
"The Shard is a city on stilts, my role is to identify and mitigate threats to enable everyone to live, visit and work here safely," he says.
While Donaldson is a specialist in security policy and strategy, he sometimes wishes that he could join his team during the action.
Instead, he relies on an unexpected weapon: communication. It is the reason he is doing this interview today and that visitors to The Shard will find comprehensive security information on its new website.
"It's important we're overt about security. Security begins beyond the perimeter, with the public, our neighbours, local police and the government," he says.
---
"THE SHARD IS A CITY ON STILTS, MY ROLE IS TO IDENTIFY AND MITIGATE THREATS TO ENABLE EVERYONE TO LIVE, VISIT AND WORK HERE SAFELY."
Andrew Donaldson
Head of Security, The Shard, Real Estate Management (UK) Ltd
---
EXPLORE THE NEIGHBOURHOOD, DONALDSON'S GUIDE
Bob's Lobster, 71 St Thomas Street, SE1 3QX
An American seafood restaurant under the London Bridge arches. They do a mean lobster tail brioche bun and a good Virgin Mary for when I'm on call and don't drink.
Perhaps it's my love of security? The Ceremony of the Keys, where the main gates are locked for the night, takes place every evening and is said to be the most ancient ongoing military ritual.
Cinq Sandwiches, Hay's Galleria, SE1 2HD
The food and service are amazing, it's how I imagine visiting a welcoming Italian family. They know their customers by name and serve great limoncello.