LONDON BRIDGE STATION: 2016 UPDATE
The Shard
New platforms and street level concourse due to open in 2016.
As part of the Thameslink Programme, Network Rail is rebuilding London Bridge station and the surrounding railway to create a more spacious and better connected transport hub; which will deliver significant benefits to The Shard, the local London Bridge area and London as a whole. 
Due for completion in 2018, the station is being rebuilt in phases, keeping the railway running during construction. Work has been progressing rapidly, and just last month, Network Rail completed a crucial step in the ongoing reconstruction of London Bridge station by bringing the viaduct over Borough High Street and Borough Market into use, enabling trains to travel to and from Charing Cross and Waterloo East. The new platforms 7, 8 and 9 will open in August of this year, alongside the first half of the new street level concourse and new entrance on St Thomas Street.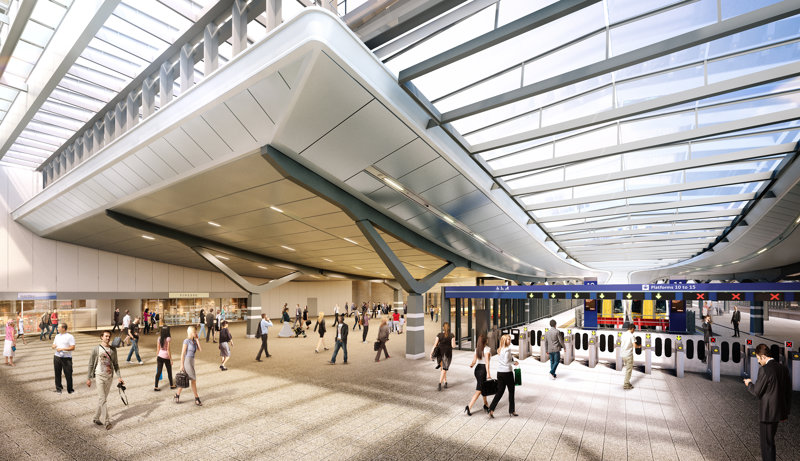 Once complete in 2018, this programme will help to meet a massive rise in demand, increasing the number of Thameslink trains through central London to one every 2-3 minutes at the busiest times. There will be more trains to more destinations including a connection to Crossrail services at Farringdon providing links across the capital and beyond. 
The completed redevelopment will also bring approximately 70,000 sq ft of retail in and around the station including the historic archways and brand new concourse space plus 700 cycle parking spaces, ensuring traveling through London Bridge will be much more of an experience. Additional benefits will include new, spacious trains, which will be longer with connected walk-through carriages featuring advanced technology. Delivering faster, real-time updates and travel information, the 'smart-trains' will even be able to inform passengers of less crowded carriages.