LONDON BRIDGE EVOLVING: REALISING THE LOW LINE
Shard Quarter
London Bridge is a thriving commercial hub and destination with more than 50,000 workers accessing the 450+ businesses located in the area. London Bridge Station alone accommodates in excess of 200,000 travellers a day. With London Bridge experiencing exciting yet rapid development and growth, to ensure the area retains a healthy mix of uses, and development is well-connected, the local BID, Team London Bridge describes the London Bridge project in what is 'realising the low line.'
The future projections for the area's population is significant. Estimates suggests the figures of Southwark residents will increase by 47,000 people in the next 10 years, which is significantly greater than the London average. Some 30,000 residents call London Bridge home, and has over 5 million visitors a year taking in the sights, including The Shard which drew a million visitors to the viewing platform in its first year, and continues to attract up to 6,000 people a day to the restaurants and bars.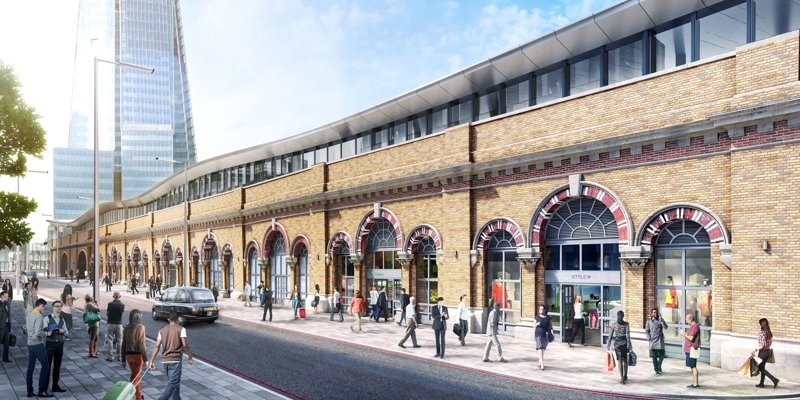 Among the most impactful changes to be actioned to accommodate the areas growth will be the London Bridge Station redevelopment plan, which will result in an increase of over 60% in Thameslink rail capacity and new entrances and exits on both Tooley Street and St. Thomas Street. Add to that a doubled increase in the use of bicycles, and a 50% increase in the number of pedestrians in London Bridge each in the next five years. 
The focus will be on community, wellbeing, employability and sustainability, as detailed in the London Bridge Plan put together by Team London Bridge and Southwark Council. By working together and taking a collaborative approach, London Bridge will catalyse local innovation that benefits local organisations, support and promote sustainable community places, and improve access to employment and career growth for local people.
The varying districts surrounding London Bridge are on the cusp of significant public and private sector investment in both new commercial and residential space. Therefore to remain competitive, London Bridge must distinctively position itself against these rising areas and create a clear case for investment here.
To download the full version of the London Bridge Plan click here.