LIFE INSIDE THE SHARD, AN OCCUPIER'S PERSPECTIVE
The Shard
Since moving their offices to The Shard in May 2016 Sapphire Systems have integrated themselves into the Vertical City way of life and are enjoying all that London Bridge has to offer.
WHAT HAS BEEN THE BEST DISCOVERY IN LONDON BRIDGE SINCE SAPPHIRE SYSTEMS MOVED INTO THE BUILDING?
A lot of our staff joined the walking tours offered by The Shard in order to further familiarise themselves with the area. Since then, there have been a number of discoveries – a particular favourite is B-Street Deli's salted caramel brownies! Staff have also ventured to higher climbs visiting The Shard's bars and restaurants, and Borough Market is still a firm favourite - many staff were already frequent visitors before we moved.
IF THE SHARD HAS TO BE DESCRIBED IN THREE WORDS, WHAT WOULD THEY BE?
Prestigious, bright, exciting.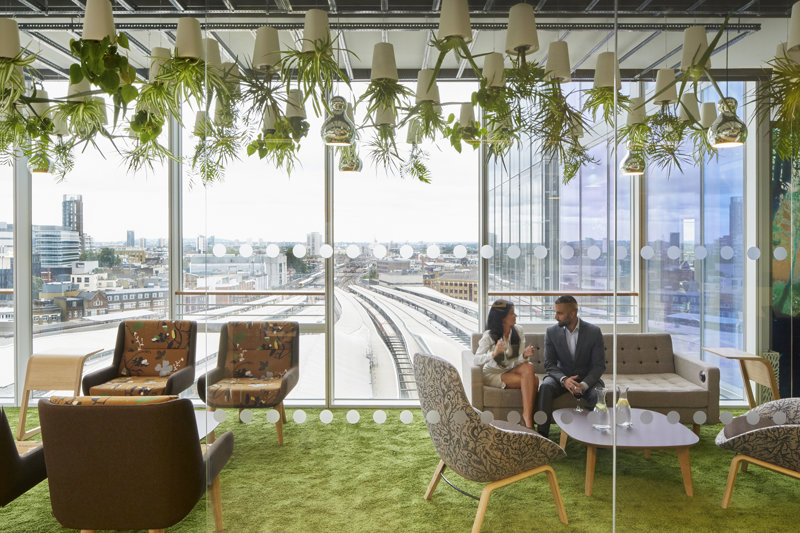 HAS MOVING INTO THE SHARD CHANGED THE WORKING ENVIRONMENT? 
Since moving in our staff feel very much part of The Shard community, and the new office has been built to provide 'an experience' for employees, which is something we feel we have achieved. Local community organisations like Team London Bridge offer us corporate social responsibility opportunities and keep us up to date with local activities. London Bridge is clearly a growing, thriving area, with a lot of small independent shops, and the market, which channels more of a community vibe.

HAS MOVING INTO THE SHARD HAD A POSITIVE IMPACT ON THE BUSINESS? 
When the business announced the London office was relocating to The Shard there was a lot of excitement as it is such a well-known and prestigious building. Our clients are generally very impressed when we tell them our business is based in one of the most famous buildings in London. The move has provided us with an opportunity to host some networking events with existing clients and we hope to foster relationships with other companies based in the building over time.

WHICH FEATURES OF THE BUILDING WERE SAPPHIRE SYSTEMS MOST ATTRACTED TO? 
Our CEO was seeking somewhere with lots of light and space, and was impressed with what The Shard offered. We had the opportunity to design the office space according to the business' needs and employee wishes - and they loved the view. We were also inspired by the winter garden which was shown to us on the first viewing. Our office design is now very much centred around this feature.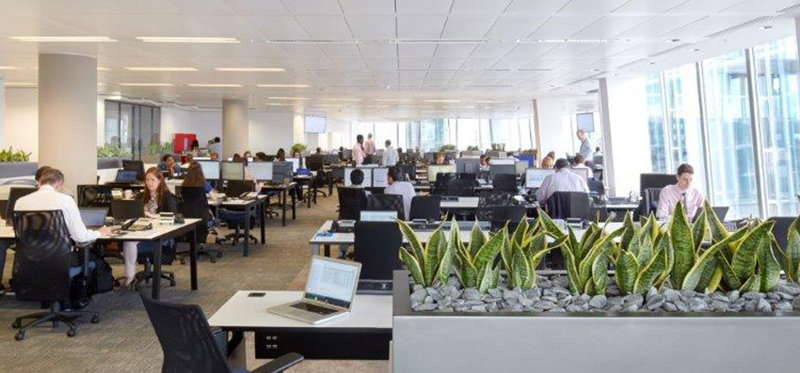 Established in 1993, Sapphire Systems is a leading global provider of business management software across a variety of industries. Following continued growth, the company now employ over 200 people globally with offices in the UK, USA, Australia and Asia.
Looking to double their London office floor space, Sapphire relocated from the Northern & Shell building across the River Thames to The Shard. The additional space has allowed the business to future-proof growth whilst not unsettling existing employees. Having viewed 25 buildings before The Shard, Melanie Barnes, Global Office Manager said "we viewed buildings in different business hubs, but London Bridge was centrally located with good transport links and a thriving business community."
Having previously expanded the London office space and delivering two branded offices in New York and Los Angeles since joining the company in 2006, Melanie is pleased the move to The Shard was a success. Now with an established base and happy employees, Melanie describes what makes office life unique when working in a burgeoning business and cultural hub.