GLOBAL CITIZEN AND CHIME FOR CHANGE LAUNCH #SHEWILL CAMPAIGN AT THE SHARD
The Shard
Global Citizen and CHIME FOR CHANGE held their first UK event at The View from The Shard to bring global attention to the issue of girls' education.
The evening event held on the 7th July saw a speech by then Secretary of State for International Development Secretary, Justine Greening and live performances by artists Laura Mvula and Tom Odell to launch the #SheWill campaign in aid of joining the fight for every girl's right to learn.
Both artists were enthusiastic on spreading the importance of the #SheWill campaign, with Laura commenting: "It's unacceptable that in 2016 63 million girls still do not have access to education."
Global Citizen notes: In most countries, women only earn between 60 and 75% of men's wages, for the same work. And today, 63 million girls are out of school, half of whom are adolescents. Young girls today are the leaders of tomorrow but too often they are denied the chance to take control of their future, simply because they cannot go to school. In 2015, there were only 19 female heads of state across the world - It's time to re-set the balance and it starts with education.
---
"TODAY IS HUGELY IMPORTANT FOR GIRLS EVERYWHERE. EVERY GIRL, WHEREVER THEY ARE BORN, DESERVES THE RIGHT TO ACCESS EDUCATION."
Tom Odell
Singer - Songwriter
---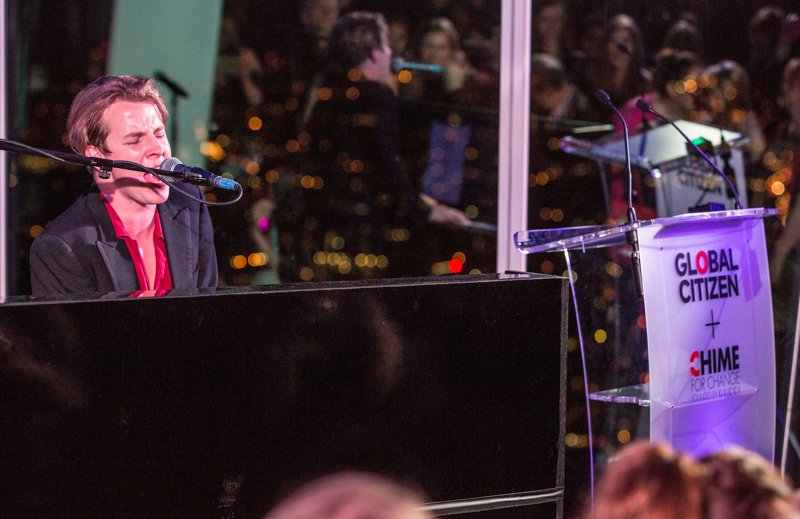 In partnership with the UK Government, Global Citizen + CHIME FOR CHANGE will convene governments, businesses and world leaders to agree a concrete plan of action to ensure that every girl has a quality education.
Join the #SheWill campaign and help bring decision makers and leaders around an agreed plan of action that will ensure that no girl is left behind, and that girls don't just go to school - they stay in school and get a quality education.
For more information on #SheWill click here.
If you're interested in hiring The View for an event, please visit www.theviewfromtheshard.com