DAME ZANDRA RHODES: FASHION DESIGNER
Meet the Locals
Iconic British designer, Dame Zandra Rhodes, is the founder of the Fashion and Textiles Museum on Bermondsey Street. She proudly continues to live and work in the London Bridge area.
What was the aim when you created the museum?
The museum is to represent British fashion. At the moment, we have a fantastic exhibition on Thea Porter, who is one of the international cafedan ladies of the '60s and we have a film showing of her with Elizabeth Taylor and Barbara Streisand who all came flocking to London to buy her cafedans. We have had a Bill Gibb exhibit, who's really the master of translating the wonderful Scottish plads into complete imagination. Twiggy opened that for us. We have had a swimwear exhibition; we have had wonderful textile designs by incredible British world-class textiles designers so it's really become a hub for people to come to. We have had a Kay Faset exhibition and he is a wonderful. He is the man who created the Missoni knits as you know them, and so he does wonderful tapestries and it has been really wonderful having his work here too.
How long have you lived in London Bridge? And what first drew you to this area?
I have lived in the London Bridge area for about 15-20 years now. I moved here because my great friend, Andrew Logan had moved into the area and found this warehouse and said 'Zandra, you have always wanted to do a museum'. I said, 'what do you think I am, made of money?' It was this very well-built, boring warehouse. I started to think that I could move the contents of my two studios, live, have my storage and have my print room, and it all sort of came together. I thought 'Well, that seems like a good idea'. I actually thought I would get a lottery bid and I flew over Ricardo Ligaretta, the top architect of Mexico and it's his only design building in Europe and I said this is an up-and-coming area and it needs the colour that you can give. We took him around the area and said this is where you really ought to be. He agreed to do it so he did a wonderful job of a colourful space in Bermondsey.
You kicked off your career in Fulham in the '70s?
Well in fact, my career started in about '65 with designs for the people in Carnaby Street, then turning the shop in the Fulham Road into a clothes shop.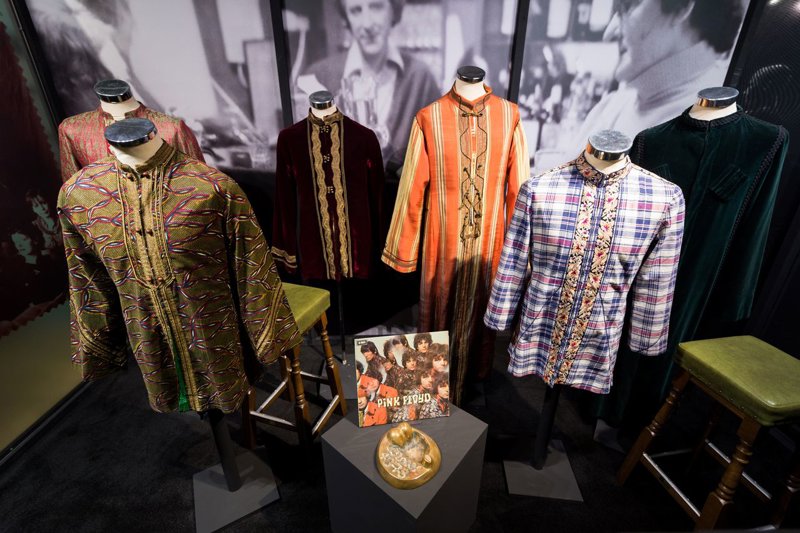 So you have always had a knack for finding creative hubs in London?
I would like to say a knack for finding creative hubs but I have got a funny feeling that I was just lucky and I was prepared to stick my neck out and fall over if I had to.
Do you find London Bridge a bit of a creative hub?
I think London Bridge is now one of the creative hubs in this country and I think once the actual London Bridge station is fully operational, it's just as much as a hub as King's Cross & St Pancreas.
This has actually been a wonderful artist area of creative people. Andrew Logan was doing his sculptures here. His father, Peter Logan, is within walking distance also doing sculptures and one of his sculptures is a mobile outside of Tesco's in Old Kent Road. You have got Norman Akroyd who is one of the top academicians in this country who has actually got whistlers etching press. You also get really wonderfully artistic people coming around going to the White Cube to buy their sculptures. You have got the top auction houses in the country like Kerry Taylor just down the road, so I think it's a wonderful area to be in.
Can you tell us about The Fashion and Textile Museum and what role it fulfils in the local community?
The museum is integrated. I think we even won over the children in the council estate who showed their face into it. The area is building up as I say, with the White Cube opposite selling top-class work. You have now got the Eames Gallery opened up with an amazing Patrick Caulfield exhibition at the moment. So I think things can only get better and better.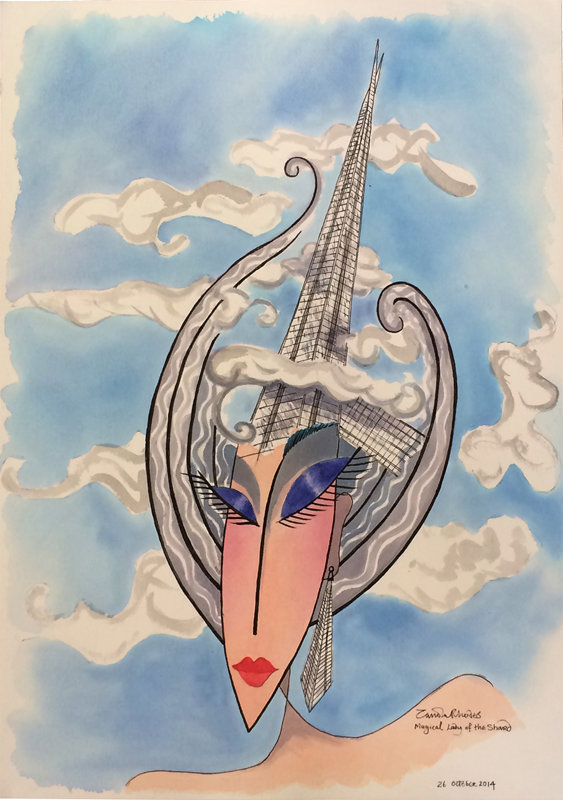 What is your favourite spot in London Bridge?
My favourite spot to hang out is my apartment. I look out over the top and see the various buildings going up, which you know, is great to see. It makes me think maybe this is what it was like when I was in NY years and years ago. I think it's my one little colourful hub in amongst a whole lot of other things.
What do you think the future holds for Bermondsey?
Oh, Bermondsey will only go up and up. I mean we have been working with various groups to make sure even if there is a boring area, we have been getting it planted and worked on and livened up so that it's great area for people to walk through. You have still got Borough Market down the other end and you have also got Bermondsey Antique Market and Bermondsey Square where we have the festival and we show films in there.
Can you share your London Bridge hidden gems?
I think if people are not familiar with the area, they should just wonder around the neighbourhood and take in all the little streets because there's still a lot of character.