CHINESE NEW YEAR AT HUTONG
Restaurants and Bars
Hutong will be celebrating Chinese New Year, the year of the dog with a special menu this February.
From 5th-25th February 2018, The Shard's Northern Chinese restaurant Hutong will celebrate Chinese New Year with a menu inspired by dishes steeped in tradition. Hutong's Head Chef Fei Wang has created a menu rooted in historical Chinese custom, with a 21st Century contemporary twist. 
To mark the start of the New Year on 16th February, 2018 Hutong will be 'cleaning the restaurant', when all the red lanterns will be re-hung, signifying a new start and bringing good luck for the year to come. During the celebratory dinner, guests will be entertained by a traditional lion dance, helping to ward off 'nian' or evil spirits, alongside noise-makers. Red pocket envelopes containing gifts and treats will be distributed and a Chinese calligrapher will be on hand to create personal mementos for guests to take away.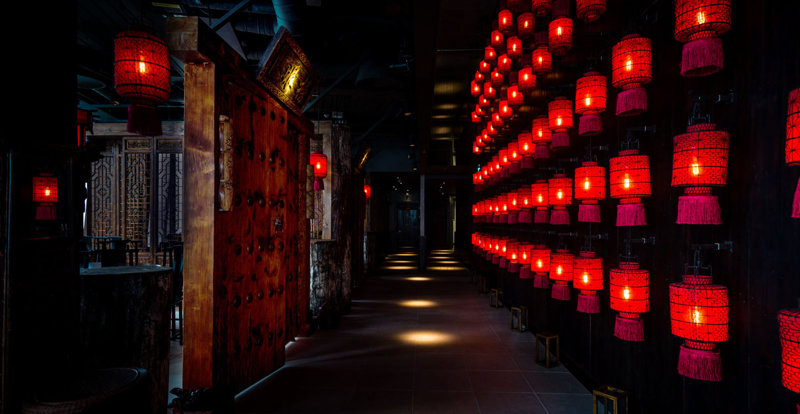 The Chinese historical cuisine menu will feature a range of dishes to bring diners luck and prosperity for the New Year including: Auspicious sambo, handmade king prawn dumpling with hot and sour soup and steamed whole sea bass with spicy garlic sauce. See the full menu here. 
The Hutong bar team will also be joining in the celebrations, creating a special New Year cocktail. Taking inspiration from the year of the dog, the cocktail is named after Panhu, a dragon-dog figure in Chinese mythology. It is made with a mix of Bulldog gin, pomelo cordial, crème de mure, lemon juice, fresh raspberries and egg white. This citrusy and refreshing serve provides the perfect accompaniment to Chef Wang's menu, and will be available 5th – 25th of February for £16.
To make a reservation please click here.