CELEBRATE YOUR YOGA DAY AT THE VIEW FROM THE SHARD
The View From The Shard
Around the world millions are participating in international yoga day to celebrate the invaluable gift of India's ancient tradition.
Yoga is a 5,000-year-old physical, mental and spiritual practice with its origin in India, helping to strengthen and transform both body and mind. On December 11 in 2014, the United Nations General Assembly declared June 21st as the International Day of Yoga.
This year, Ban Ki-Moon, United Nations Secretary General stated "This year's observance of the International Day of Yoga highlights the important role healthy living plays in the realization of the Sustainable Development Goals, adopted last year by all 193 United Nations Member States."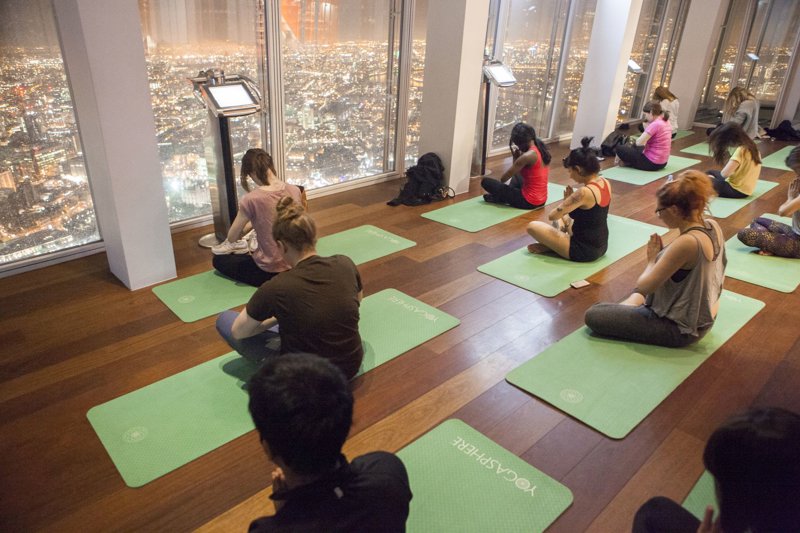 The viewing gallery at The View from The Shard on Level 72 holds weekly yoga classes in conjunction with Yogasphere for guests to enjoy a unique experience with spectacular views while they work out in London's highest viewing platform.
---
"WHILE YOU CONTEMPLATE THE VIEW, TOP INSTRUCTORS FROM YOGASPHERE, A COMPANY SPECIALISING IN YOGA IN BEAUTIFUL VENUES, ARE ON HAND TO HELP YOU GAIN A METAPHORICALLY NEW PERSPECTIVE ON CITY LIFE"
The Evening Standard
---
All mats and equipment are provided and a gift bag containing everything you need to begin your day are included in the experience package.
Everyday should be your yoga day. Click here to book your class or go to www.theviewfromtheshard.com
Don't forget to post your #peakpose yoga selfie to be placed in the weekly prize draw!