AREA GUIDE: WHY SHARD WORKFORCES ARE SPOILT FOR CHOICE AT LUNCH
Shard Quarter
With headline-grabbing chefs, markets that bring enthusiasts from across the globe and hidden-gem bars and cafés, The Shard is surrounded by so many places to eat and drink, here are a selection of lunchtime venues that have put the London Bridge neighbourhood at the heart of London's foodie movement.
BOROUGH MARKET
For people working at London Bridge Quarter, Borough Market is like a giant larder and offers so much inspiration that it's almost compulsory to spend Friday lunchtime shopping for food for the weekend. In between stocking up on the best vegetables, meat, fish, bread, cheese and coffee in the city, you can grab a quick bite. Roast to Go is a stall tucked below Roast restaurant, offering a sandwich edit of its meaty favourites, such as pork belly, crackling and apple sauce, or roast chicken with sage-and-onion stuffing.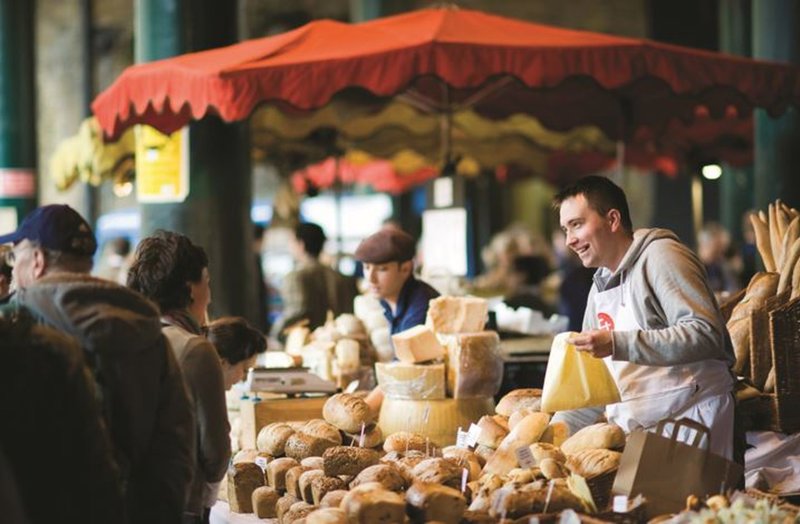 JOSÉ
Depending on the size of your group, you could go to José or the larger Brindisa for tapas. Chef José Pizarro co-founded the long-established Brindisa on the edge of Borough Market – with specialities including huevos rotos (eggs over fried potatoes and sobrasada sausage) – before branching out on his own on Bermondsey Street. Inspired by the bustling tapas bars around La Boquería market in Barcelona, José has a daily changing menu of pinchos.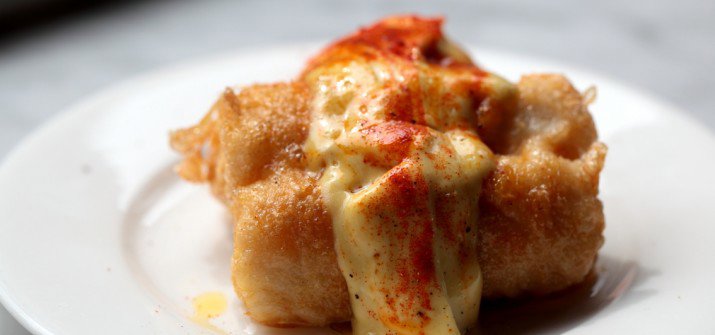 LANG
Located on the ground floor of The Shard, Lang serves an inviting selection of renowned signature cakes, fresh coffee, chocolates and pastries, as well as freshly prepared classic soups, savouries and deli sandwiches for eat-in or take-away.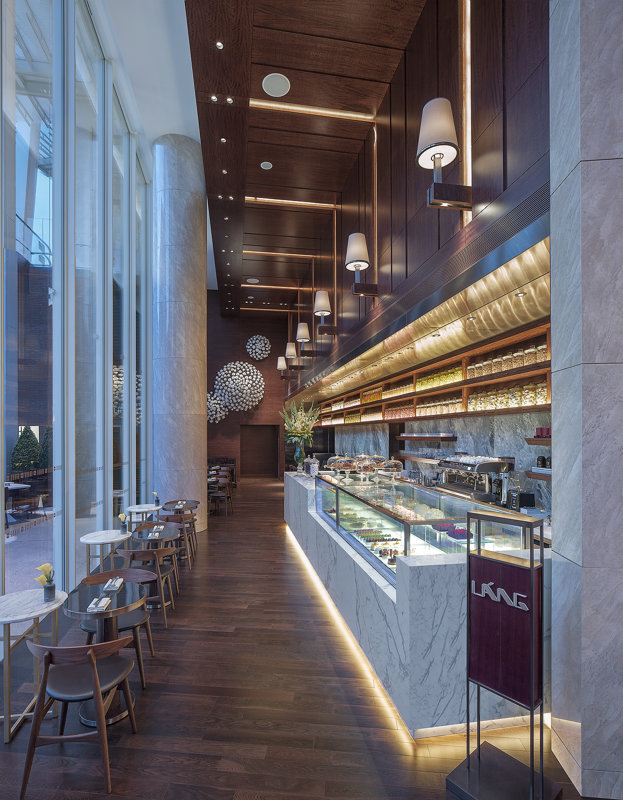 HIXTER
Mark Hix's unique approach to dining allows you to enjoy stunning art from leading British artists and an enticing, great value menu. The Hixter concept is based on shared plates, with the restaurant serving whole roast chicken or steak to share.
UNION STREET CAFÉ
Gordon Ramsay's Union Street Café offers quality food with Italian influences and a daily changing menu prepared in an open theatre style kitchen. Serving fresh, seasonal produce as well as directly-sourced artisan ingredients from the Mediterranean, a visit is guaranteed to brighten up your day.