The Shard in Great British Brands 2023
16 February 2023
The Shard, Great British Brands
The Shard features in Country & Town House Magazine's collection of 2023 Great British Brands.
It's time for a Brave New World. Great British Brands celebrates the start of a new era, and looks ahead to a greener, fairer and more balanced world. Leading the charge on the front cover is King Charles III, captured in virtual reality by Leo Caillard.
Alongside insightful essays from leading experts, the magazine brings together 150 of the country's finest brands to ask them how they're creating companies of the future.
Within this year's edition Derek Rossenrode, General Manager of The Shard talks about the post pandemic world and the shifts in how people work at and visit the iconic London landmark.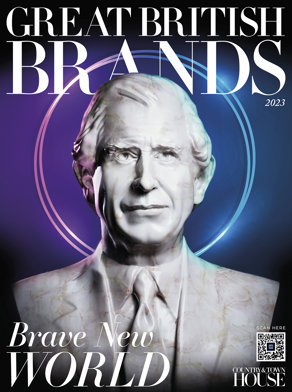 To read more, visit
https://www.countryandtownhouse.com/travel/how-the-shard-became-a-proud-beacon-for-london/