Meet Ben Hopkinson, Founder of Hop Kingdom
Meet the Locals, News
Ben Hopkinson is not a fan of cliques, and Hop Kingdom, his indoor skatepark and taproom, aims to smash two of them.
First, are the beer bores, who sniff at anyone who can't tell an IPA from a pale ale. Next, are the skate snobs who aren't interested unless you're doing the right trick.
"Skating and craft beer can be intimidating for newcomers, so why not combine the two and make both accessible?" he says.
Hop Kingdom, housed in two Southwark railway arches, is the realisation of that dream.
Make your way past a crew of Fixies (fixed-gear bike riders), to find pro-skaters, beginners, City suits, moustached hipsters, and pub crawlers completing the Bermondsey Beer Mile. They hang out in the taproom amid the clack of skateboards on wood: the first arch hosts a mini ramp, while the next opens to a huge street section.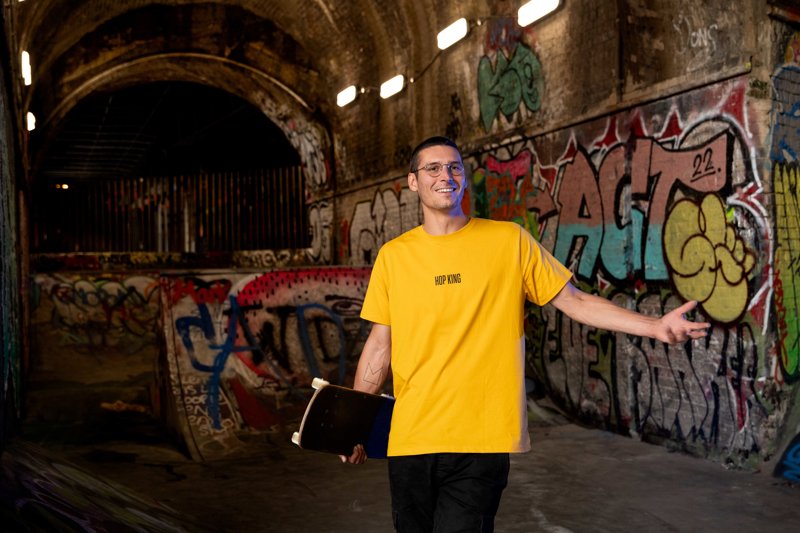 Everyone is welcome, though inclusivity (and safety) sometimes calls for separation: children are welcome but must leave at 6pm and Monday night is strictly for beginners only. Surprisingly rarely, staff gently persuade drunken Beer Milers to watch the action rather than try their hand at a kickflip.
"The sign of a good place is a random eclectic mix of people who feel comfortable to be themselves, regardless of their background.," Hopkinson says.
---
"THE SIGN OF A GOOD PLACE IS A RANDOM ECLECTIC MIX OF PEOPLE WHO FEEL COMFORTABLE TO BE THEMSELVES, REGARDLESS OF THEIR BACKGROUND."
Ben Hopkinson
Founder, Hop Kingdom
---
He himself, looks the skater. He wears a baggy yellow Hop Kingdom tee with matching logo tattooed onto his right arm.
Of all the things he could have paired, why beer and skateboarding?
After leaving Uni, he turned down a job at one of the world's biggest drinks companies to run a brewery for a friend. This led to him buying three pubs of his own, including the popular Beer Rebellion in Peckham. As well as perfecting the ingredients for a top night out, he also honed the recipe for a decent beer.
"I started with the fewest ingredients and kept adding and taking away until I got to a beer everyone would want to drink," he said.
The result is an easy drinking 4.2% pale ale that will momentarily "solve all your problems." He has also released a CBD version (presumably to solve all your problems and give you a good night's sleep). He distributes to local pubs as well as in the Hop Kingdom taproom, where £5 will get you a pint and use of the ramps.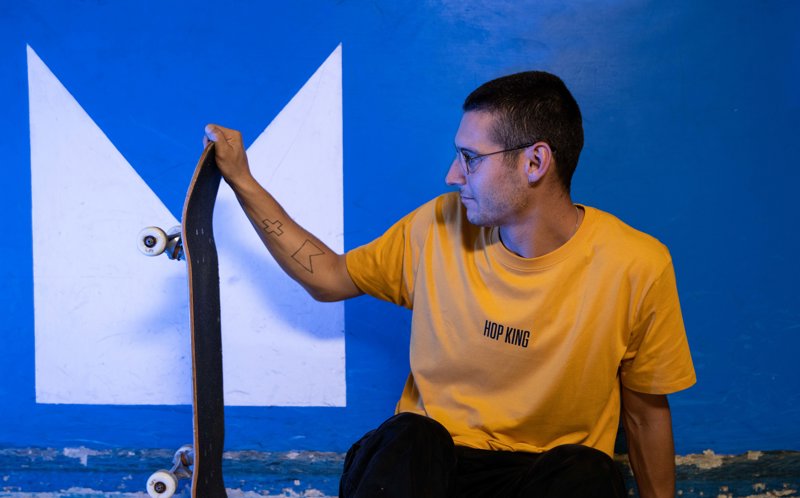 The skateboarding part of the story is simpler: Hopkinson grew up when Tony Hawk and Jackass were boosting the sport's popularity (as Back to the Future's Marty McFly did in the '80s). He spent his spare time meeting friends in the park and having fun. When he hit his mid-twenties and had long given up skating, he realised he missed its buzz and community.
He is hoping UK skateboarding will get a boost from its recent elevation to Olympic sport (it joined the tournament in the 2020/1 Tokyo Olympics). Team GB skateboarding sensation, 14-year-old Sky Brown, has even dropped into Hop Kingdom.
However, today's biggest skate influencers are online. Hop Kingdom has its own YouTube channel. Here, the brand's eight pro-skaters have amassed over 26,000 subscribers – alongside advertising revenues that proved a silver lining when lockdowns closed the taproom.
The success of his team and bar staff is what motivates Hopkinson, an unusual mix of business-minded entrepreneur and free-wheeler (he prefers to live in a van than a fixed address).  
"I'm living my dream if they're living their dream," he says.
For those wanting to perfect their rock to fakie (or to find out what on earth that is), a 60-minute private lesson, board and pads included, costs £45.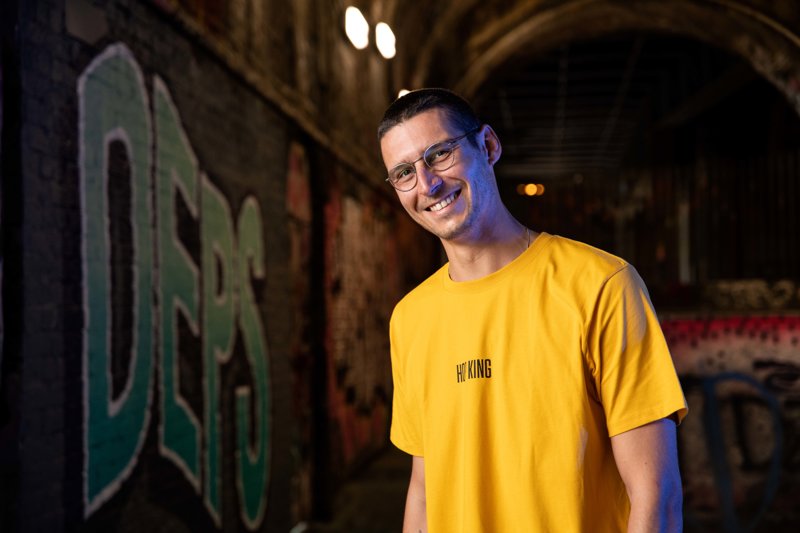 Explore the neighbourhood – Hopkinson's guide
St John's Churchyard, Fair St, SE1 2AJ
It's a quiet park surrounded by houses – a surprise in the middle of SE1. It's a good place to chill and in the summer there's table tennis and boules.
White Grounds Skatepark, 68 White Grounds, SE1 3JU
An outdoor skatepark in the neighbouring arches to Hop Kingdom. It's a great community and the graffiti changes every week.
Cycling over Tower Bridge
The bridge is unbelievably magnificent. From a bike, you get a clear view up and down the Thames. On one side you have London Bridge and the Tower of London, and downstream you have Butler's Wharf and Canary Wharf.
Hop Kingdom is located at 16 Druid St, London SE1 2EY.