VISIT SHANGRI-LA HOTEL THIS FESTIVE SEASON
Restaurants and Bars, News
Until March 2021, guests are transported to the magical Austrian mountains with an alpine-themed afternoon tea, outdoor dining in heated chalet lodges, New Year celebrations and more.
To celebrate the festive season, Shangri-La Hotel, At The Shard, London transports guests from London Bridge to the snow-capped slopes of Lech, with a culinary journey and décor inspired by the European winter. The festive theming and experiences including après-ski afternoon tea at TĪNG Lounge and Restaurant, hearty winter fare at Bar 31 and more will be on offer throughout an extended holiday season, spanning from the hotel's reopening in December through to March 2021. Guests can ring in the New Year with celebratory events at TĪNG, GŎNG Bar and with exclusive overnight stays.
The hotel's winter wonderland transformation provides a multisensory experience that boasts an alpine-inspired ski lodge reception area, cosy winter chalets, ski gondola displays, gingerbread village and more to rival a traditional holiday season in the Alps. Sustainable materials such as wood, recycled glass and paper have been used throughout the installation to promote responsible consumption during the season.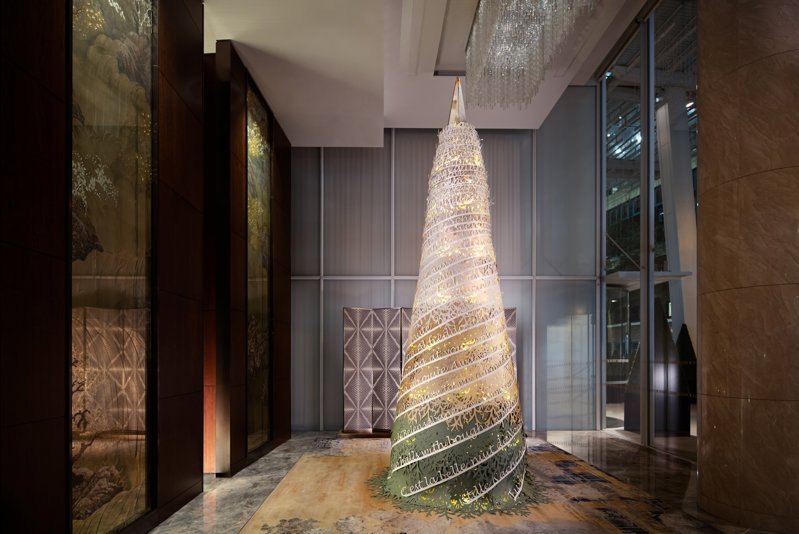 The centrepiece of the hotel's festive theming is a five-metre high paper Christmas Tree created by London-based luxury design duo from Makerversity at Somerset House, Tom Stables and Rebecca Lucraft of Stables & Lucraft. Fashioned from recycled and recyclable materials from the hotel, the tree features lyrics from carols and winter songs from nine different countries to create the illusion of a cloud of words. The tree is illuminated from the inside and celebrates a sense of togetherness that transcends physical distance felt during the festive period. The tree's frame is upcycled from the hotel's 2019 Christmas Tree and serves as a nod to the hotel's commitment to sustainability.
---
"LONDON IS SUCH AN INTERNATIONAL CITY, AND MANY OF US HAVE LOVED ONES LIVING IN DIFFERENT PARTS OF THE COUNTRY OR WORLD WHO WE MAY NOT SEE THIS YEAR. WE WANTED OUR CHRISTMAS TREE TO EVOKE A FEELING OF WARMTH AND TOGETHERNESS FOR THOSE WHO MIGHT BE CELEBRATING A FESTIVE SEASON APART FROM THEIR LOVED ONES"
Stables and Lucraft
---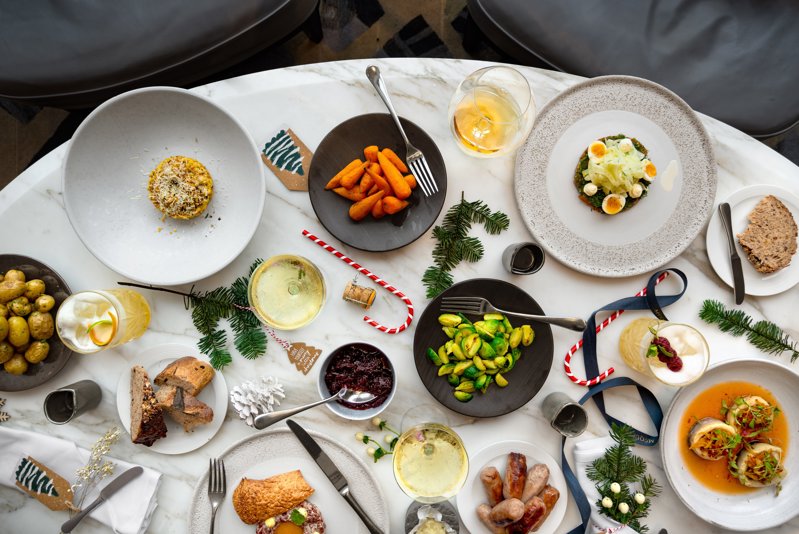 WINTER IN THE SKY
Dreaming of a White Christmas at TĪNG Lounge and Restaurant From a delightful seasonally-inspired Après Ski Afternoon Tea to a traditional Christmas Day feast, TĪNG Lounge and Restaurant has an option to please every palate. On New Year's Eve, the venue plays host to an Après Ski White Party with a twist. Guests will enjoy an extravagant five-course menu made from premium locally-sourced ingredients and accompanied with fine wine pairings, priced at £321.00 per person. Click here to make a reservation
NEW YEAR'S EVE
Western Europe's highest hotel bar GŎNG ups the ante with an elevated New Year's Eve offering. Night owls can toast the close of 2020 during Last Sunset celebrations on December 31st, while early birds can ring in the New Year during a First Sunrise brunch on January 1st 2021. Click here to make a reservation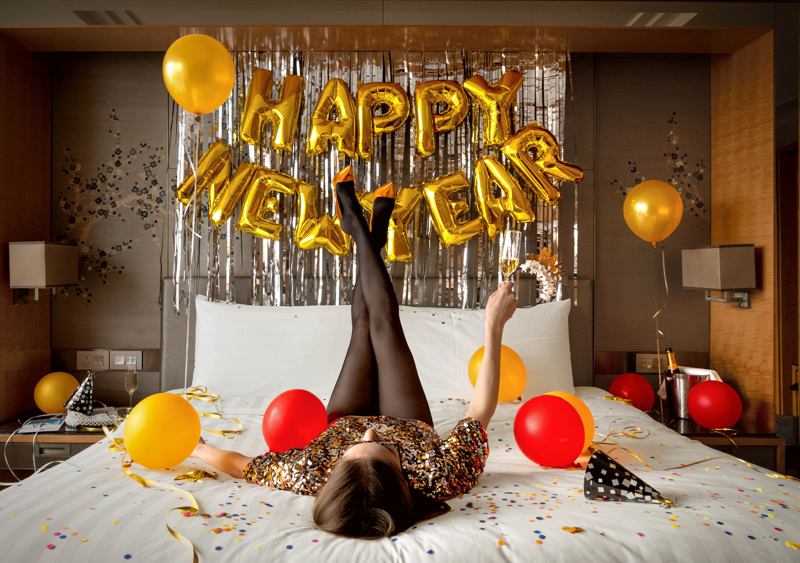 CELEBRATIONS AND RELAXATION IN THE CLOUDS
Shangri-La Hotel, At The Shard, London offers revellers the ultimate Decoration and Celebration room package that includes everything needed for an indulgent New Year's Eve in. For those looking to unwind, a pop-up spa in collaboration with Neal's Yard Remedies, will allow in-house guests to pamper themselves with a relaxing massage featuring Neal's Yard Remedies essential oils. Click here to make a reservation.
ESCAPE TO THE ALPS
Throughout the season, Bar 31 offers an experience inspired by the winters of General Manager Kurt Macher's youth in Austria. The menu will feature hearty winter fare such as Raclette and Schnitzel, as well as dishes fashioned from Kurt's family recipes, including 'Mama Macher's Apfelstrudel', his favourite home-grown dessert. A snow machine will set the scene for an enchanted winter getaway, while themed outdoor lodges for two will create a cosy setting for guests to enjoy winter warmers including Glühwein, hot toddies, hot chocolate and more.