THE OFFICE GROUP OPEN L24/25 AT THE SHARD
Companies at The Shard
The Office Group's flexible workspace is now open at The Shard.
On 3rd August, The Office Group (TOG), the design-led flexible work space provider opened the doors to its latest project on levels 24 and 25 of The Shard. The 33,600 sq ft space provides a mix of individual offices, as well as drop-in working areas, lounges and meeting/conference facilities, available to any business.
Architects Archer Humphreys (responsible for The Standard Hotel in New York and the Chiltern Firehouse in Marylebone) have worked with TOG to create space that highlights the extraordinary views wherever possible. Add that to the warm palette of materials and colour for a more intimate environment than you might otherwise expect in this building they've created a space that they are exceptionally proud of.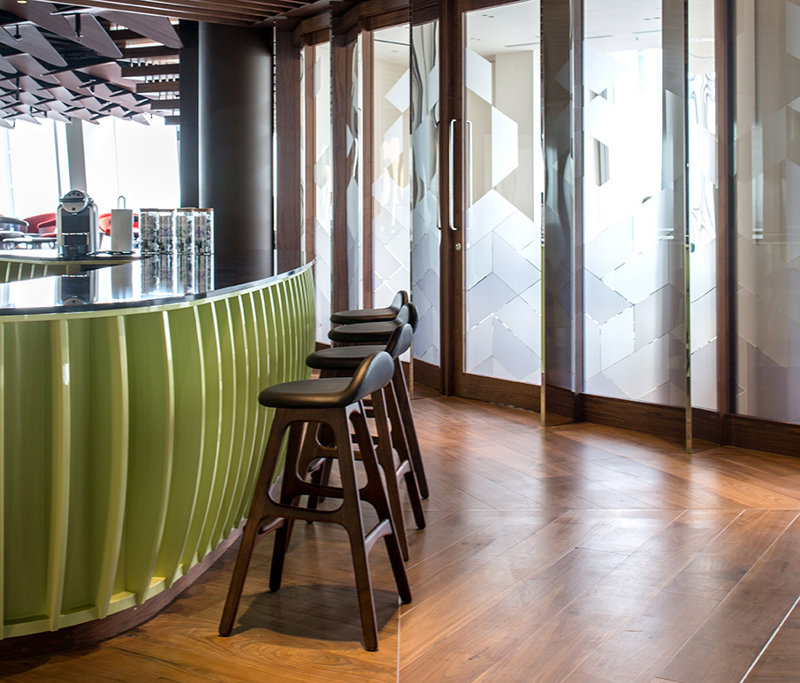 The use of their workspace is not only available to TOG clients, and they're excited to welcome any business residing in The Shard to come and visit. There are eight unique meeting rooms, each uniquely designed with different styles for different meetings. All the AV equipment is available and included in the cost. In addition they also have a great breakout space outside the meeting rooms for informal meetings, including the lounge.
---
"THIS IS AN INCREDIBLE BUILDING AND WE WANTED TO CREATE A WORK SPACE THAT LIVES UP TO THE BUILDING THAT HOUSES IT. WHILST THE VIEWS ARE GOING TO BE A HUGE ATTRACTION, WE'VE WORKED REALLY HARD ON THE DESIGN TO CREATE A SPACE THAT'S QUITE DIFFERENT TO ANYTHING WE'VE DONE BEFORE AND A LITTLE BIT UNEXPECTED. WE HOPE EVERYONE ENJOYS THE SPACE AS MUCH AS WE DO."
Charlie Green
Co-CEO of TOG
---
To book a meeting room or if you wnat to come and have a look around please call Front of House on 0203 457 0160 or simply visit The Office Group.