HUTONG APPOINTS SIFU FEI WANG AS NEW HEAD CHEF
Restaurants and Bars
Paving the way for Northern Chinese cuisine in London, The Shard welcomes Fei Wang to Hutong.
Sifu, meaning 'master' in traditional Chinese culture, is a title Fei has earned with vast experience across China and the UK. Originally from Chengdu - the capital of China's Sichuan province - he introduces a refined and contemporary take on authentic dishes. 
Fei's dedication to mastering the complex flavours and techniques of Sichuan province informs varied and authentic new dishes on the menu at Hutong, which launch on Monday 24th July.

In contrast to the sweet, sour and subtle flavours of southern Cantonese fare, the chef has developed a journey through the fiery spices of further north. Food from the Sichuan region is a complex composition of seven basic flavours: sour, pungent, hot, sweet, bitter, aromatic and salty.

New fare includes Chinese asparagus heart with hula dressing; a mix of chilli, peppercorn and hot oil, Red Star noodles, where the waiter opens a crown of red peppers to unveil a Sichuan broth with perfectly steamed halibut, rice noodles and gong vegetables. Also, a new showstopper is Sichuan-style deep fried lobster served with fresh red and green chillies, dried garlic and salted crispy black beans. See the full menu here. 
The chef's culinary career amasses from his training across China, starting at the Sichuan Higher Institute of Cuisine in his birthplace of Chengdu. He then moved on to the Sichuan Hotel and Huayuan Hotel, followed by six years spent as head chef at Hong Yun restaurant.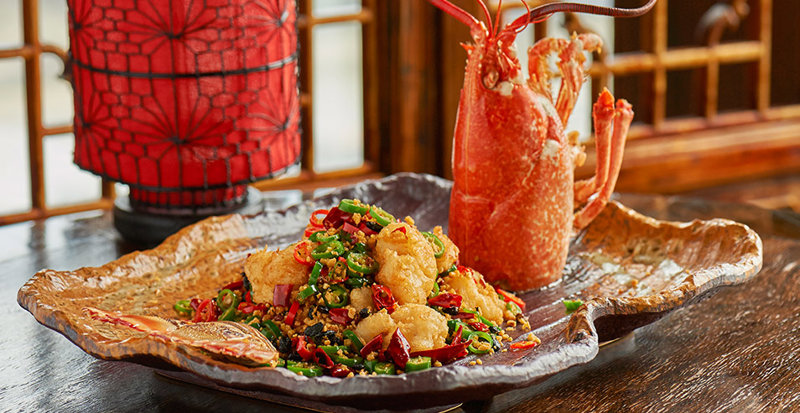 Offering a different approach to most Cantonese-inspired Chinese menus in London, Hutong serves food from areas further north in the country such as Sichuan, Shandong and Peking (now Beijing). Taking inspiration from meals served in the imperial palaces, Hutong mixes the fiery spices of Sichuan, seafood and vinegars from Shandong, and well-known fare from Peking. 
To book a table visit the Hutong website, call 020 3011 1257 or email [email protected].