REMEMBERING IRVINE SELLAR
The Shard
Irvine Sellar, The Shard's visionary, developer and joint owner, passed away on Sunday 26th February 2017.
After acquiring Southwark Towers in 1998, Irvine Sellar, one of the property industry's most established colourful personalities, had an ambitious vision to create an architecturally striking vertical city.
Incorporating retail, offices, a hotel, apartments, restaurants and a public viewing gallery, his idea was to build a diverse vibrant community, and provide multiple areas within which the public could experience the building and its magnificent views. The Shard was inaugurated ahead of the London 2012 Olympics on 5th July and The View from The Shard opened on 1 February 2013.
Instantly recognisable in the London skyline, for many The Shard will be a lasting memory of Irvine's determination to achieve the unthinkable.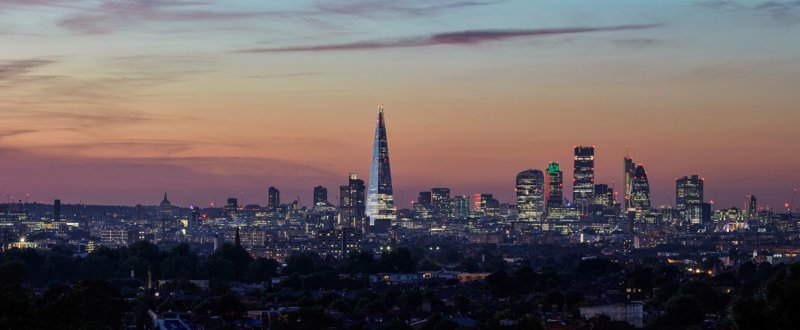 IRVINE SELLAR
Irvine Sellar's career in both retailing and property stretches back more than 60 years. He was one of the fashion retailers at the heart of the Carnaby Street revolution and "swinging London" of the 1960's.
The unparalleled success of "Mates by Irvine Sellars", the UK's second largest fashion chain catering for both men and women that was a feature of High Streets up and down the country, was borne out of the street markets which once dominated many British towns.
"Mates by Irvine Sellars" was the first fashion retailer to sell men's and women's clothing from the same store.
Having sold the retailing business in the early 1980's Irvine moved into property and within a few short years headed up the Stock Exchange quoted Ford Sellar Morris which at its peak generated annual pre-tax profits of £25m and held a widely spread investment and development portfolio.
Along with other companies in the sector the 1991-3 collapse in the property market adversely affected Irvine's fortunes. But with his usual grit and determination, he picked himself up and started again.
The turning point came in November 1998 when he and two partners acquired accountants PWC's headquarters at London Bridge. Following a Government White Paper which recommended that planners should look favourably at tall buildings close to major transport hubs, Southwark Towers became the kernel for The Shard and London Bridge Quarter.
Plans for a near 1,400ft tall building were released in April 2000. A few months later the internationally-renowned architect Renzo Piano was appointed to design a multi-use building that would not only be commercially successful but would also enable visitors to see London "as it had never been seen before".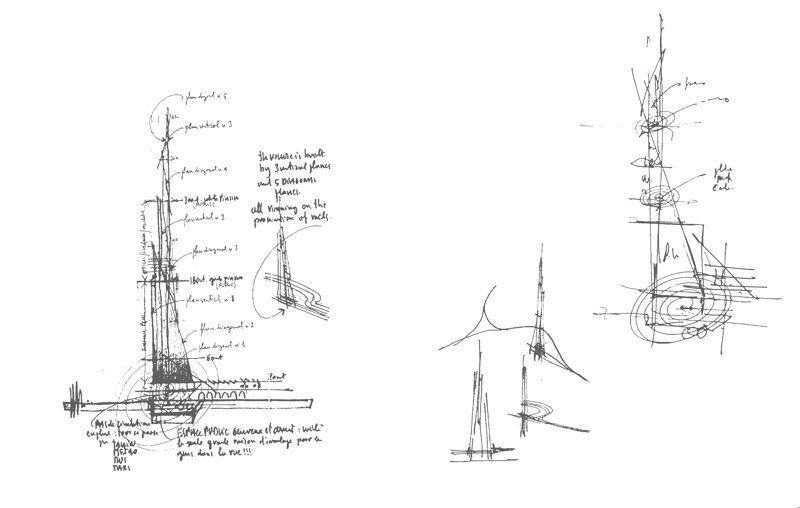 The scheme was finally given the go-ahead in November 2003 following an intensive public enquiry. Construction got underway in 2008 and The Shard was inaugurated in July 2012 with a light show that brought London's traffic to a standstill.
Today The Shard is an incredibly popular tourist venue for those wishing to visit The View from The Shard, the Shangri-La hotel runs at near capacity, the restaurants serve thousands of covers every week and the office space is virtually fully let.
The Shard, together with the wider London Bridge Quarter, was developed in partnership with the State of Qatar, of which Irvine was immensely proud. The partnership continues today with the development of Renzo's third building, Shard Place, underway.
As a mark of respect for Irvine Sellar, The Shard will dim the spire lights from Monday 27th February to Sunday 5th March.
MEMORIES AND CONDOLENCES
"Having had the privilege of working closely with Irvine over the past five years, it was his commitment, perseverance and unwavering determination that I shall remember the most. He defied the odds, and his doubters with his clear and insightful vision for the regeneration of London Bridge, which brought The Shard to life. His legacy has forever changed London's skyline and he will be remembered as the mastermind behind one of London's, if not the world's most iconic buildings."
"Without Irvine's obstinance, the shard would never have happened. We had so many challenges, but Irvine never doubted. Irvine was an adventurer, a man of exaggerated desires and a man I am honoured to have called my friend."
"Irvine was a visionary with the most incredible drive. I had a meeting with him around 2002 and he had a model in his office of a building designed by Renzo Piano which he said he was going to build at London Bridge. He was in his late 60s at this time and I must say I was sceptical. To deliver the tallest building in London and navigate the financial crash must have taken balls of steel. His passing is very sad."
There is absolutely no doubt that without his huge determination and single-mindedness, there would be no Shard today and no South Bank rejuvenation. Every day I shall look across my office at The Shard and think of him.
Irvine achieved something quite exceptional with The Shard. One of London's most enduring landmarks, which helped place south London firmly on the international map.
Very sad to learn of the death of Irvine Sellar, the man who changed the landscape of Southwark & London. A determined visionary.
Irvine was one of the great characters of our industry and with The Shard, he has left us with one of its great iconic structures.
Huge affection and admiration among London property people for Irvine Sellar. Have spoken to many sad people today.
The great thing about him, no matter how big he got, how great his reputation – if he thought you had something serious or sensible to say, he would see you. And by having that almost open door policy, a lot of opportunities came his way.
Such terrible news to start the week to...Irvine Sellar passed away. Our thoughts are with his family. RIP Irvine, we will all miss you.